Sweet Honey In The Rock: Celebrating the Holydays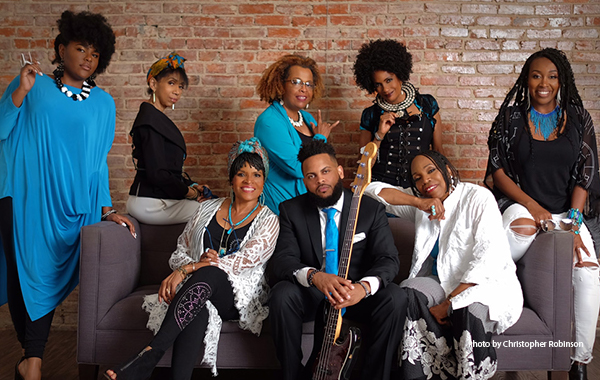 CONCERT GUIDELINES:
Please read these over before you buy your tickets.

Concert attendees must be fully vaccinated against Covid-19 or present a negative Covid test taken within 72 hours of the event.

Non-vaccinated patrons are advised to wear a mask.

All tickets are 'Will Call'. You do not need a mobile or printed ticket. Your name will be on a list at the venue and will be checked by a Payomet volunteer or staff member.

Please arrive no more than 45 minutes before the show.

Tickets are non-refundable.

No smoking is permitted on-site.
EVENT LOCATION: Provincetown Town Hall

"Sweet Honey in the Rock delivers messages with luminous, virtuosic singing...voices blend and soar in a spectrum of styles few other ensembles could match." – The New York Times

We are proud to present Sweet Honey in the Rock: Celebrating the Holydays on Saturday, December 18 at Provincetown Town Hall. This special performance is a rare fusion of traditional American holiday spiritual songs and hymns, as well as songs from other cultures and religions ranging from Africa to Israel. This show is a seasonal presentation that also offers songs from the group's extensive repertoire including We Are, Let There Be Peace, The Women Gather and Come Ye. This concert is being Sign Language interpreted.

Sweet Honey In The Rock® remains among the most vibrant, versatile and ever relevant musical collectives in music today; both as a performance ensemble and as an ambassadorial African American organization founded on the triumvirate missions of empowerment, education and entertainment. This special show will feature core members Louise Robinson, Nitanju Bolade Casel, Aisha Kahlil, Carol Maillard and American Sign Language interpreter Barbara Hunt. The ensemble also includes bass player Romeir Mendez.

Sweet Honey is a powerful and unique concert entity that fuses the elastic 360 degree possibilities of the human voice with a theatrical flair that keeps avid audiences returning for more year after year. Kinetic, cultured and connected, this internationally renowned Grammy Award® nominated female a cappella vocal quartet has a history of over four decades of distinguished service. They have created positive, loving, and socially conscious message music that matters as it pertains to spiritual fortification, and consistently taken an activist stance toward making this planet a better place for all in which to live. www.sweethoneyintherock.org

Ticket Price: $33-$55 / Members: $30-$52