Children's "Cirque by the Sea" Circus Camp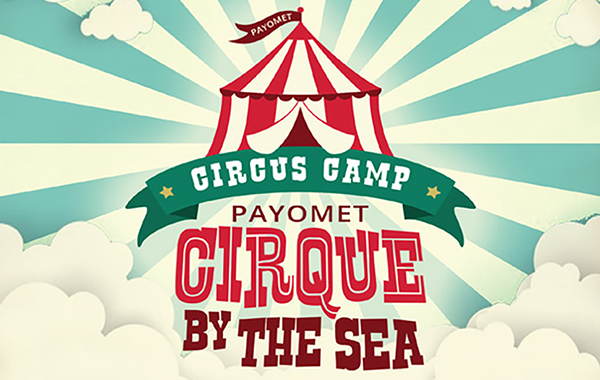 Circus arts comes alive again for the 8th year in a row!

AGES 7 - 14
July 13-Aug 20 // 9:30am-2:30 // Mon, Tues, Wed, Thurs
$400 Full Week
All weeks will be held at the Payomet Big Top Circus Tent in Truro.

Our team of professional certified instructors will be offering Cirque by the Sea Circus Camp classes over a six week period for students ages 7 to 14. Each week will include aerial arts, acrobatics, juggling, mini-trampoline, physical comedy, improv, object manipulation, rope climbing and movement.
Upon enrollment, students will be placed by instructors in 1 of 2 different levels of class, designed to provide the best experience for each student based on their current skill level.
You will receive a camper registration form and parent information packet via email from a Circus Camp Administrator two months prior to the start of camp. The documents required for each camper include: Emergency Medical and Contact Form, Participant Agreement, Camper Release Form, Copy of latest Physical, and Immunization Record. Cirque by the Sea Circus Camp is an accredited summer camp by the state of Massachusetts a result of our high standards conforming to stringent state and local safety and operational requirements.
"Circus arts training builds confidence, social skills and is more fun than just about anything else in the world of performing arts. That''s why we''re offering --and expanding-- our circus for the 6th year in a row!" –Kevin Rice, Artistic Director

"My son never used to rush out of the house – to anything. Now he does...to the car every time I take him to circus camp. It's been a real growth thing for him." –Circus Camp Parent

"As early as age ten, my daughter would talk about when she would be going college. Now all she talks about is joining the circus."
–Circus Camp Parent