Rising Appalachia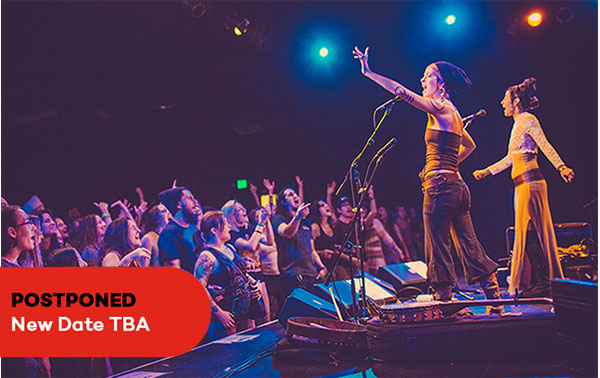 "Where the many worlds of American, Irish and African music and storytelling combine, [...] Rising Appalachia shines." –NPR

"...protest music for the modern age bolstered by delicate, skillful musicianship and otherworldly vocal harmonies." –Rolling Stone

Payomet is proud to present one of the hottest young Americana shows! Multi-instrumentalist folk sisters Leah Smith and Chloe Smith of Rising Appalachia and their band have merged multiple global music influences with their own southern roots, bringing to the word new sounds, stories and songs collected across oceans.

Listen to their beautiful sound for poetic harmonies, soul singing, spoken word rallies, banjos, fiddles, organic bass and groove rhythms, and community building through sound. Remarkably the band has built its legion of listeners independently, a self-made success story that has led to major festival appearances and sold-out shows at venues across the country. Their videos are a "must watch" to see and hear their whole band in action. Click below for soaring harmonies and masterful musicianship.
www.risingappalachia.com
Ticket Price: $23-$35 / Members: $20-$32