The HillBenders "Tommy: A Bluegrass Opry"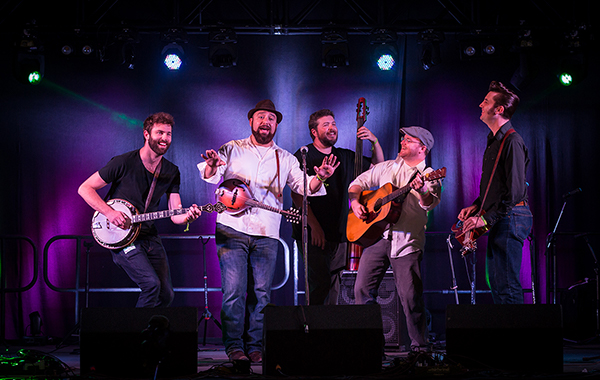 "The HillBenders prove to be the perfect group to execute this 'WhoGrass' concept." –Rolling Stone
"If you get a chance to listen to The HillBenders new album it's fabulous. They should get a f—ing Grammy for it. It's that good!" –Peter Townshend of The WHO
"We wanted to pair bluegrass with the other music we grew up with —rock and roll!" –Nolan Lawrence, The HillBenders
This summer experience The HillBenders "Tommy: A Bluegrass Opry" inspired by the rock opera originally composed by guitarist Pete Townsend of The Who. This classic of classic rock albums has been fully realized by The Hillbenders as a full-length bluegrass tribute paying total respect to its creators. The rolling banjo, intense dobro percussion, and thunderous vocals will have even the biggest Who fans pumping their fists and singing along!
The Hillbenders deliver a perfect mix of virtuoso musicianship and rock star vocals and are one of the few bluegrass groups that recognize their ability to bridge the gap between the common music consumer and the bluegrass genre, selecting material that defies any hillbilly stigmas.

www.hillbenders.com
Ticket Price: $18-$35 / Members: $16-$35