Greg Roy: Drive In Live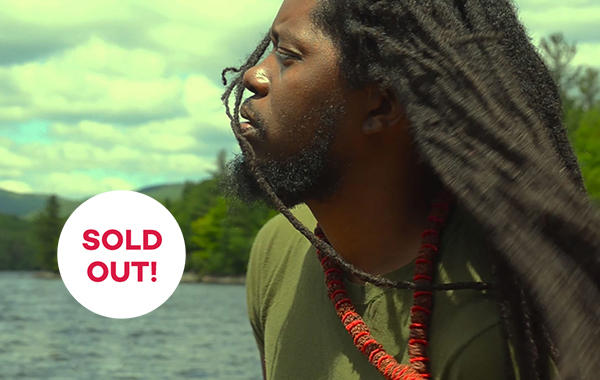 Payomet Drive-In Guidelines
In order to keep these events coming, we need to ask for everyone's co-operation to follow the guidelines below to protect your safety, other patrons, and the safety of our staff. Please read these over before you buy your tickets.
By purchasing tickets to this event, you are agreeing to the following:
Before you arrive:
All tickets are general admission and are sold per person, not per car.
Concerts are 60 minutes long and Cirque by the Sea shows are 45-60 minutes.
We are limited to 100 persons at the Ballfield – this includes the performers and staff. We expect these shows to sell out quickly, so get your tickets early.
There will be no onsite ticket sales – all tickets must be purchased in advance via phone or online.
We would like to have your cell phone number on hand to reach you quickly if there are any changes. If you are a member, please login here to make sure it is listed.
All tickets are 'Will Call'. You do not need a mobile or printed ticket. Your name will be on a list at the venue and will be checked from a distance of six feet by a Payomet volunteer or staff member.
Please write your name and the names of all ticket buyers on a piece of paper and place it on your dashboard so you can be checked in without opening your window.
Each car can have a maximum of 4 patrons. Cars with any extra people will be kindly asked to leave to drop off extras, but may return with the correct number.
Please arrive no more than 45 minutes before the show and we ask for your patience while we get everyone in place.
Parking:
Cars will be parked based on size, taller cars and trucks will be parked towards the back. Please follow parking attendant instructions on where to park. (You might consider purchasing a Mini-Cooper for the show!). You cannot plan on parking next to the car of a friend, or choose your space.
Each vehicle will be separated from all others by a minimum of 9 feet. Please follow parking attendant instructions on where to park. Do not park directly next to another vehicle.
Vehicle ENGINES must be off for the duration of the performance.
Please strictly adhere to the Massachusetts state 5-minute maximum vehicle idling limit.
You can stay in your vehicle or use the the 4' x 9' space immediately in front of your car to tailgate. You may bring lawn chairs or a sun shade as long as itall fits within your space and is no taller than your car so that it does not block the view of other patrons.
Patron Safety:
We remind you that you and your group should wear masks at all times.
All people in your car should attempt to keep a 6-foot distance from any person outside of your car-group. If you unable to keep a 6-foot distance (i.e., when walking to restrooms), a mask should be worn.
Please feel free to bring food and non-alcoholic beverages, but we ask that you take trash home with you, adhering to a "carry-in, carry-out" policy. Sorry, no alcoholic beverages are permitted.
No food, beverages, or artist merchandise will be sold on-site.
No smoking is permitted on-site.
No pets are permitted on-site.
Porta-potties will be available and monitored to ensure safety. Please adhere to six-foot social distancing while waiting to use them.
"This is a moment when the entire world can come together with one aim and one goal, not fighting each other or destroying nature." – Greg Roy


We could not be more excited to present our first Payomet Drive In Concert... ever! This is truly history in the making, join us on Saturday, July 18 at 6pm on the Payomet Ballfield for a socially distanced Drive In Live concert with Boston-based reggae roots artist, Greg Roy.

Nominated in 2019 for International Artist of the Year by the Boston Music Awards, Greg Roy is best known for his fiery stage presence and uplifting, poetic performance style. With acoustic guitar in hand, Greg has been performing roots reggae and dance hall music throughout the United States and Jamaica since the late 90's. Originating from Montego Bay, Jamaica, Greg has been capturing audiences through his creation and delivery of roots reggae and dancehall music for decades.


Member: $22 / Public: $25

Drive in Concerts are 60 minutes long.

We are limited to 100 people - including performers and staff - so get your tickets early!