The Beat Goes On Gala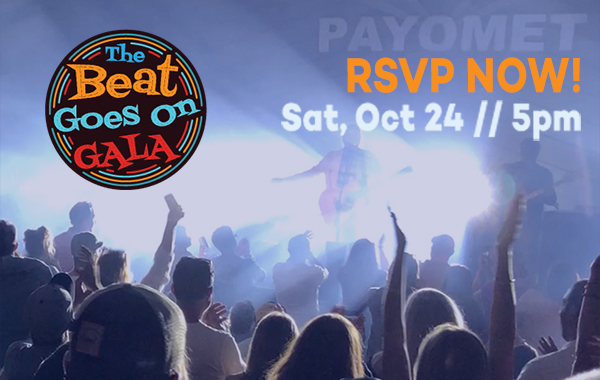 You can help us keep the beat going – tune in on Saturday, October 24 at 5pm for Payomet's The Beat Goes On Gala! This year we are bringing you an online presentation. It's free, but don't forget to RSVP!




This year and these times have impacted us tremendously. Your support at The Beat Goes On Gala can ensure that Payomet continues as a non-profit performing arts organization to bring extraordinary artists – Music, Cirque, Theater, Humanities and more – to the outer Cape.
Your gift will help us continue in our mission to bring performing arts to everyone. Because we are volunteer-driven and operate with a lean and efficient staff, you will see the direct results of your support – on stage in the form of world class touring artists and shows.
Payomet is a 501(c)(3) non-profit organization located at the Highlands Center in partnership with the Cape Cod National Seashore. Your donation is tax-deductible.
Our Online presentation can be viewed on October 24th at 5pm at donate.payomet.org/gala. Please drop in anytime to RSVP, donate or to join us by starting your own fundraiser for Payomet!






Rosanne Cash has a message for you...