Payomet Circus Shorts: Cirque on the Sea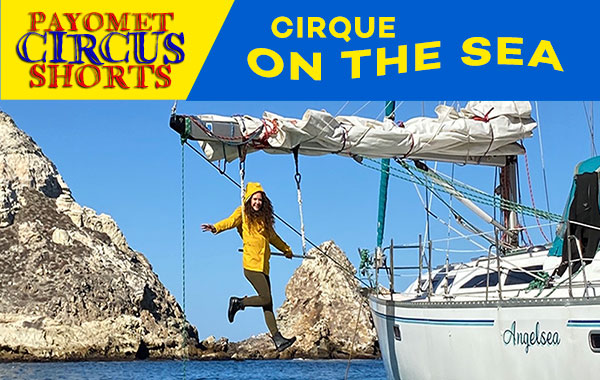 EVENT LOCATION: Virtual

Payomet Circus Shorts


Episode 1: Cirque on the Sea


Pay what you can
**Upon confirmation, you will receive an email within 24 hours to view available Circus Shorts episodes.

Payomet's Cirque by the Sea's Circus Shorts are a series of fun and quick video bits, created, filmed and produced by our super talented team of professional circus artists. In their own words, "This is what we do when we're not performing"... Clearly, circus is never far from their minds– and we're here for it!

In this first episode of Circus Shorts, professional aerialist and circus performer Teddy Ment describes the similarities of circus and sailing, including a unique performance from the bow of a sailboat in the Channel Islands, in Cirque On the Sea.