Marcia Ball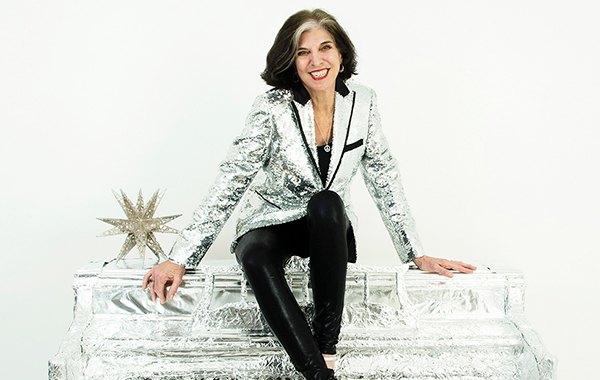 CONCERT GUIDELINES:
By purchasing a ticket, you agree to comply with all health and safety protocols that are in place at the time of the performance. Please check the policies and guidelines prior to your performance for the most up-to-date information.

All tickets are 'Will Call'. You do not need a mobile or printed ticket. Your name will be on a list at the venue and will be checked by a Payomet volunteer or staff member.

Please arrive no more than 1 hour before the show.

Tickets are non-refundable.

No smoking is permitted on-site.
"A sensational, saucy singer and superb pianist… where Texas stomp-rock and Louisiana blues-swamp meet" - USA Today
"A welcome ray of sunshine…Ball is a killer pianist, a great singer and songwriter. Potent blues, sweet zydeco, soulful, fast and furious Texas boogie…heartfelt, powerful and righteous" – Billboard
If you missed Mardi Gras in New Orleans this year, Marcia Ball at the tent on Saturday, June 4 is the next-best-thing!
Texas-born, Louisiana-raised pianist, songwriter and vocalist
is a Payomet pal fave– and she's bringing the dance party to Truro.
"Fifty years have passed in a flash," says Marcia Ball of her long and storied career. Ball, the official 2018 Texas State Musician, has won worldwide fame and countless fans for her ability to ignite a full-scale roadhouse rhythm and blues party every time she takes the stage. She and her band know how to raise roofs and tear down walls with an infectious, intelligent and deeply emotional brand of southern boogie, rollicking roadhouse blues and heartfelt ballads.
Over the course of her three-decade career, Ball has earned a huge and intensely loyal following all over the world. Her exquisite piano playing and passionate, playful vocals fuse New Orleans and Gulf Coast R&B with Austin's deep songwriting tradition into a sound No Depression described as "a little rock, a lot of roll, a pinch of rhythm and a handful of blues." Her band is so tight, absolutely rockin, too. Fun, fun, fun!
Tickets: $38 // Members: $35