LADAMA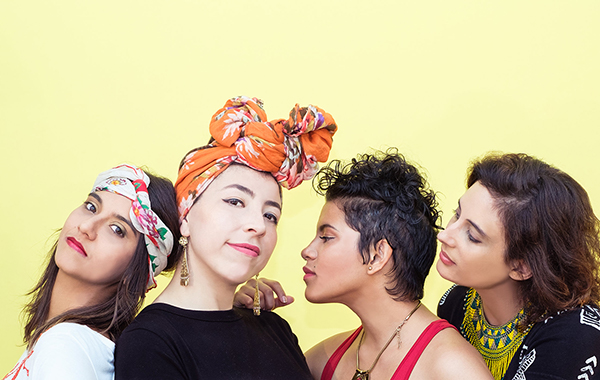 "LADAMA's creative power is almost overwhelming. Adept at a variety of instruments and fluent in folkloric forms across Latin America, its members are prolific composers, distinctive vocal soloists and educators." -NPR

"Female Latin powerhouse group LADAMA" -LA Weekly

Premiering at Payomet for the first time on Saturday, June 26, is hot and up-and-coming LADAMA– a group of four women, virtuosic musicians, and educators, Lara Klaus, Daniela Serna, Mafer Bandola and Sara Lucas— from different countries and cultures of the Americas, who are sisters in song, rhythm and spirit. Harnessing music from their respective countries of origin, Brazil, Colombia, Venezuela and the United States, the group utilizes traditional and non-traditional instruments from across the Americas, but with a modern twist to produce Latin Alternative music. www.ladamaproject.org

Members: $25 // Public: $28

This show is part of Payomet's Open Arms global music series, which seeks to bring music, language and culture of different lands and indigenous peoples into performance spaces of every kind on the Cape, from living rooms to schools. As often as possible we will create opportunities to welcome into our homes and break bread with these artists touring from far and wide.