Children's "Cirque by the Sea" Circus Camp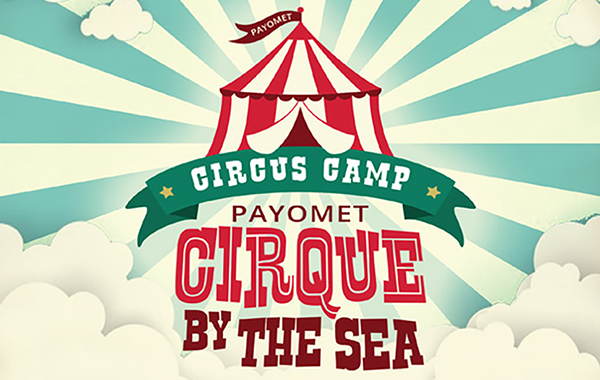 Circus arts come alive again ---for the 9th year!--- at Payomet Performing Arts Center in Truro. Our team of professional certified instructors will be offering Circus Camp classes over a seven-week period for students ages 7 to 14. Every week will include aerial arts, acrobatics, juggling, mini-trampoline, physical comedy, improv, object manipulation, rope climbing and physical training geared to the level of each individual student.

Camp runs July 5-Aug 27, 2021 // Monday-Tuesday, Thursday-Friday.

Please note that there is no camp on Wednesdays.



All weeks will be held at the Payomet Big Top Circus Tent in Truro.

$

380

Full Week - 9:00am-2:30pm Mon, Tues (off Wed) Thurs, Friday.

Maximum capacity of

30 campers per week.
After your class selection and payment are processed you will receive a registration form via email.
Here are the documents needed for each camper:
Emergency Medical and Contact Form

Participant Agreement

Camper Release Form

Copy of latest Physical

Immunization Record
"Circus arts training builds confidence, social skills and is more fun than just about anything else in the world of performing arts. That's why we're offering --and expanding-- our circus programs for the 9th year!" –Kevin Rice, Artistic Director
"My son never used to rush out of the house – to anything. Now he does...to the car every time I take him to circus camp. It's been a real growth thing for him." –Circus Camp Parent
"As early as age ten, my daughter would talk about when she would be going college. Now all she talks about is joining the circus." –Circus Camp Parent