Nature Ninjas Tots: Where Circus Skills Meet Mother Nature!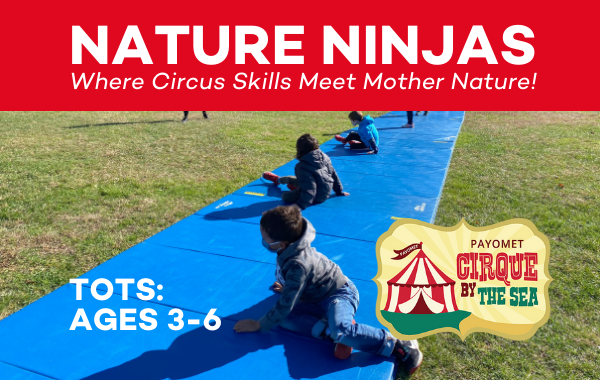 Nature Ninjas: Where Circus Skills Meet Mother Nature!
Tots Age 3-6 years old
Fridays from 9:00-10:00am @ Payomet Circus Tent
$20/child per class

Payomet's new Nature Ninjas class combines introductory circus skills with the natural environment of National Park's Highland Center Truro. Taught by our team of professional circus artists, this class explores play and human's natural connection to our environment through movement principles in Acrobatics, Parkour, Juggling, Object Manipulation and many other circus-inspired disciplines. Class will start and end at the circus tent at Highland Center.

Who and what to bring:
This class is geared toward children ages 3-6. All are welcome, including mixed-abilities. Please come with clothes you feel comfortable moving in, sneakers, high socks, water and expect to get a little dirty.