Chandler Travis Philharmonic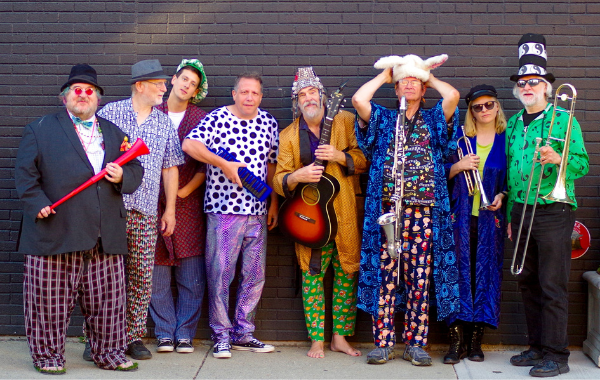 "…when you stripped away the nuttiness, the music was refreshing and strong. The nine players could not hide their competence, no matter how hard they tried."
—David Singer, Schenectady Daily Gazette
"Keenly entertaining...(Travis) is a true New England eccentric and a master of daft power pop. The band is a blend of Ringling Bros. and Ra. They put the harm back in Philharmonic." -Village Voice
We're incredibly fired up to welcome Cape Cod's own Chandler Travis Philharmonic on Saturday, July 10! This 9-piece alternative Dixieland and omnipop ensemble includes a horn section, string bass, keyboard, mandocello, guitar, drums, accordion, and singing valet– and has been hailed as the missing link between the Kinks and Sun Ra. Provincetown magazine declared, "What Frank Sinatra is to New York City, what Bruce Springsteen is to New Jersey, what Elvis Presley is to Memphis, Chandler Travis is to Cape Cod." Don't miss this entertaining night of whimsical musical mastery!
Members: $18-$25 // Public: $20-$30