Le Vent du Nord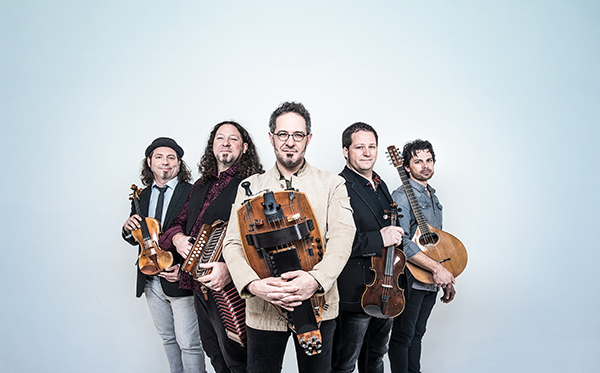 **Please note, all shows have been moved to our outdoor stage on the ball field unless otherwise noted. Patron and staff safety are our highest priority, we appreciate your understanding and flexibility as we continue to navigate the pandemic.

BALL FIELD GUIDELINES:

In order to keep these events coming, we ask for everyone's co-operation to follow the guidelines below to protect your safety, other patrons, and the safety of our staff. Please read these over before you buy your tickets.

All tickets are general admission.

All tickets are 'Will Call'. You do not need a mobile or printed ticket. Your name will be on a list at the venue and will be checked by a Payomet volunteer or staff member.

Please arrive no more than 45 minutes before the show.

In the event of rain, we will schedule a rain date as soon as possible. Unfortunately, tickets for outside shows are non-refundable. If you cannot attend a show on the rain date, you should sell or give your ticket to someone else.

Patron Safety:

While we will be outdoors, it is wise for non-vaccinated patrons to wear a mask when less than six feet from other patrons.

We will have chairs set up but there will also be space for you to bring your own a lawn chair. We recommend a light jacket and mosquito repellent.

No smoking is permitted on-site.

No pets are permitted on-site.
"Featuring button accordion, guitar and fiddle, the band's sound is defined by the hurdy-gurdy, which adds an earthy, rough-hewn flavor to even the most buoyant dance tunes." —Boston Herald

The award winning and highly acclaimed band Le Vent du Nord is a leading force in Quebec's progressive francophone folk movement. The group's vast repertoire draws from both traditional sources and original compositions, while enhancing it's hard-driving soulful music (rooted in the Celtic diaspora) with a broad range of global influences.

The group exhibits great finesse and flexibility, appearing regularly on Canadian, American, French, and UK television and radio, and participating in a wide variety of special musical projects. They've collaborated and performed with a diverse range of artists including: Harry Manx, Väsen, Dervish, The Chieftains, Breton musical pioneer Yann-Fañch Kemener, Québecois roots legend and master storyteller Michel Faubert, the Scottish folk band Breabach, singer Julie Fowlis, and the trans-Mediterranean ensemble Constantinople.

Not content with standard approaches to tradition, Le Vent du Nord has also created a symphonic concert that, according to Voir Montreal, "puts all traditional folk naysayers to shame."

On stage these 5 musicians create intense, joyful and dynamic live performances that expand the bounds of tradition in striking global directions. This is the modern sound of tradition, a music of the here and now. www.leventdunord.com/en

Members: $25-$35 // Public: $28-$38

This show is part of Payomet's Open Arms global concert series, which seeks to bring music, language and culture of different lands and indigenous peoples into performance spaces of every kind on the Cape, from living rooms to schools–this time, to to our outdoor stage. As often as possible we will create opportunities to welcome into our world and break bread with these artists touring from far and wide.