Juggle Jam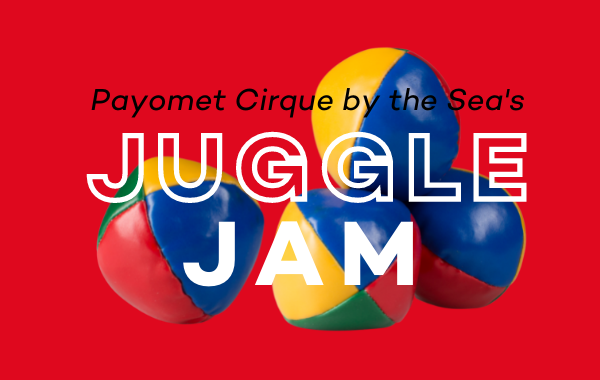 Juggle Jam
Wednesdays through August 4 // 1:30-4:30pm
Free // Donations welcome

Cirque by the Sea "Juggle Jam" sessions return to Payomet Performing Arts Center this Summer! This is a weekly gathering at our Circus Tent to play with objects, hosted by Payomet Circus Artist Trevor Pearson. Free and open to all object manipulators, all ages, all levels! Donations welcome.

Signing of a liability form required to attend. Children must be accompanied by a parent or guardian. Use of props with exposed blades, lit wicks or other similarly dangerous aspects is not allowed.

Juggle Jam's will be held at the Circus Tent on Old Dewline Road, through the gates and past the music tent on the left at Highland Center.