Aerial Arts: Teens & Adults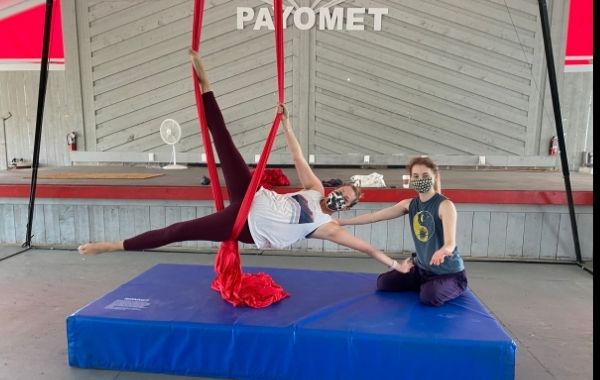 Aerial Arts: Teens & Adults
Mondays through September 20 // 3:30-5pm
Saturdays through September 25 // 11:30am-1pm
Ages 14 and up // $30 per person

Circus isn't just for the kids! Prospective teen and adult acrobats are welcome! Join us to learn the basics of aerial arts. This class will primarily focus on aerial silks, but we will also touch on lyra and trapeze. All levels welcome. No experience necessary.

Please wear comfortable clothes that you can move in that cover the backs of your knees and armpits. Bring a water bottle and a mask and get ready to fly!

Private and semi-private lessons available in a variety of disciplines including aerial silks, trapeze, lyra, tumbling, and acrobatics. Contact circus@payomet.org for more information.

Is this first time taking a circus class at Payomet? Enter the word FIRST on the checkout page to unlock the "First-Time Flyer" price and receive 50% discount!