The HillBenders to perform Tommy: A Bluegrass Opry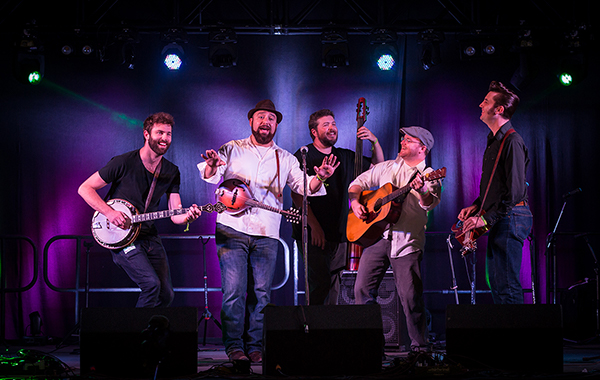 CONCERT GUIDELINES:
By purchasing a ticket, you agree to comply with all health and safety protocols that are in place at the time of the performance. Please check the policies and guidelines prior to your performance for the most up-to-date information.

All tickets are 'Will Call'. You do not need a mobile or printed ticket. Your name will be on a list at the venue and will be checked by a Payomet volunteer or staff member.

Please arrive no more than 1 hour before the show.

Tickets are non-refundable.

No smoking is permitted on-site.
"If The HillBenders proves anything, it's the fact that its namesake combo clearly has the credence and conviction needed to carry them to the top ranks of today's progressive bluegrass pantheon." –Bluegrass Today
"If you get a chance to listen to The HillBenders new album it's fabulous. They should get a f—ing Grammy for it. It's that good!" –Peter Townshend of The Who

"They faithfully replicated the songs, even giving short synopses of the plot at key points, but embellished them with banjo, mandolin and dobro to give the music an extra moonshine kick." –Rolling Stone
Much like your favorite t-shirt, The HillBenders just feel good. They don't follow any old stigmas attached to bluegrass, which creates a space to be themselves musically. After having firmly established their presence as one of the most energetic and engaging progressive acoustic bands on the scene, they continue to wow audiences from stages across the country and around the world– and they're visiting us under the tent on Saturday, June 25.
For over ten years now the five original members have traveled coast to coast and around the world spreading joy and excitement through music. The HillBenders celebrated this decade-long milestone with a new original record and Pettygrass– a collaboration with jamband veteran Keller Williams to give the music of Tom Petty a bluegrass twist. This comes as a follow-up to the critically-acclaimed release of their 3rd album, TOMMY: A Bluegrass Opry, an acoustic interpretation of the The Who's legendary rock opera, TOMMY.

From the deepest roots in bluegrass as the National Single Microphone Champions to the far left of progressive acoustic music, The HillBenders have played the most elite stages in both the festival circuit and the performing arts world. High-energy performances, a diverse catalog, and a slice of humor make way for what appears to be more of a brotherhood than a business - and each audience they play for becomes a part of that family.
Tickets: $25-$35 / Members: $22-$32