Judy Collins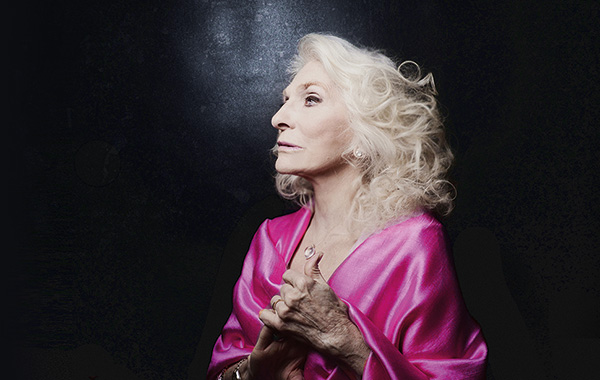 CONCERT GUIDELINES:
By purchasing a ticket, you agree to comply with all health and safety protocols that are in place at the time of the performance. Please check the policies and guidelines prior to your performance for the most up-to-date information.

All tickets are 'Will Call'. You do not need a mobile or printed ticket. Your name will be on a list at the venue and will be checked by a Payomet volunteer or staff member.

Please arrive no more than 1 hour before the show.

Tickets are non-refundable.

No smoking is permitted on-site.
Cultural treasure Judy Collins' prolific career continues to evolve and we're here for it– and can't wait to welcome such legendary talent to our small stage on June 26 for an early matinee show.
In her 50-plus years in music, Judy Collins has always exhibited impeccable taste in songcraft. On her landmark album, Wildflowers, she curated a stunning collection featuring originals alongside songs by not-yet household names such as Joni Mitchell and Leonard Cohen, and adventurous selections by Jacques Brel and Francesco Landini. Her discerning palette, and her literary gifts, have enabled her to evolve into a poetic, storyteller songwriter. Now, in her 6th decade as a singer and songwriter, Judy is experiencing a profound level of growth and prolific creativity.
Judy's latest studio album Spellbound released earlier this year finds her enjoying an artistic renaissance. The album is a special entry in her lifetime of work, as it marks the first time ever she wrote all the songs on one of her albums. Featuring 12 new recently-written modern folk songs, it is an introspective and impressionistic album. It unfolds as if Judy curated a museum exhibit of her life, and welcomed us into a retrospective of her most formative moments, some big and public, and some intensely personal and intimate.
"They say after the plague came the Renaissance," Judy says with a good-natured laugh, loosely referencing the pandemic. "This album was necessary for me to keep creative—it was the next piece of the puzzle." She continues: "Now felt like the perfect time to make this record because, after all that's happened in the world, we need something beautiful and inspirational to lift us up."
Tickets: $45-$85 // Members: $40-$80