Ani DiFranco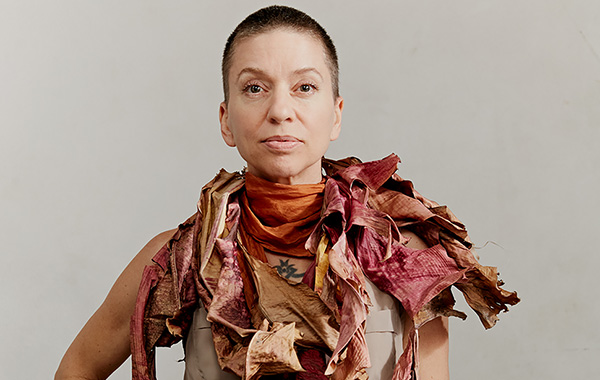 CONCERT GUIDELINES:
By purchasing a ticket, you agree to comply with all health and safety protocols that are in place at the time of the performance. Please check the policies and guidelines prior to your performance for the most up-to-date information.

All tickets are 'Will Call'. You do not need a mobile or printed ticket. Your name will be on a list at the venue and will be checked by a Payomet volunteer or staff member. Doors will open 1 hour prior to the event.

Note that all tickets are 'General Admission' meaning you are guaranteed a seat within your selected section, however not a specific seat. General Admission seats are first some, first served. Please arrive no earlier than 1 hour before the show.

Tickets are non-refundable.

No smoking is permitted on-site.
As a singer, songwriter, activist and independent entrepreneur, Ani DiFranco has been setting her own pace—and encouraging countless admirers to do the same—for more than 30 years, and we are ecstatic she'll be back in the tent on Friday, July 29.
The transcendent new album from Ani Di Franco, Revolutionary Love (out January 29, 2021), marks the latest proof of one of her most powerful gifts as an artist: a rare ability to give voice to our deepest frustrations and tensions, on both a personal and political level. "My songs have always reflected an acute connection between my personal life and the life of my society," says the trailblazing musician and activist. "As I started to come out of years of dealing with marriage problems, I saw my entire country in the same situation; the complete breakdown of communication and loss of empathy and connection. But after what seems like unforgivable damage, then where do you go? You can't kick each other off the planet, you can't change the past, so what then?"
As the 22nd studio album in an iconic career— a musical career which forged one degree of separation between Pete Seeger and Prince and the accompanying career of founding her own precedent-setting label, Righteous Babe Records—Revolutionary Love began taking shape in the final weeks before the pandemic came to change the plans of everyone everywhere. Returning home to New Orleans from a West Coast tour in February of 2020, with a new batch of songs written on the road, Di Franco found herself without a path to recording those songs and lost in the creative abyss of the collective need for social isolation. "And then I decided I wanted to start pushing this new music out by fall… before the election," she recalls. "I felt very strongly that I needed a horse to ride to try to help get out the vote—to get people inspired and get them believing in democracy, believing in each other and in themselves."
Tickets: $45-$68 // Members: $42-$65


This performance will feature special guests,
The Righteous Babes
Gracie and Rachel, Zoe Boekbinder, Jocelyn Mackenzie, who are
uniting for a special ensemble performance collaborating on one another's songs arranged specifically for this tour with Ani.