Nefesh Mountain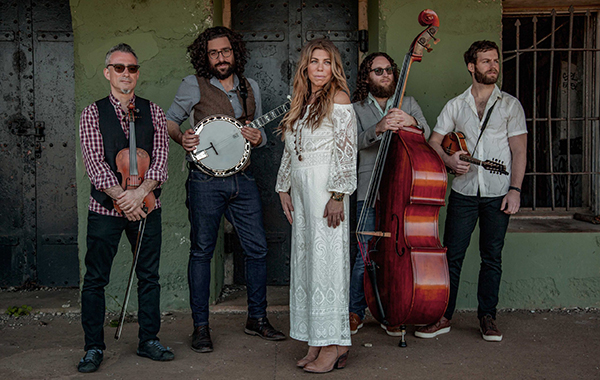 CONCERT GUIDELINES:
By purchasing a ticket, you agree to comply with all health and safety protocols that are in place at the time of the performance. Please check the policies and guidelines prior to your performance for the most up-to-date information.

All tickets are 'Will Call'. You do not need a mobile or printed ticket. Your name will be on a list at the venue and will be checked by a Payomet volunteer or staff member.

Please arrive no more than 1 hour before the show.

Tickets are non-refundable.

No smoking is permitted on-site.
"Nefesh Mountain, like bluegrass itself, is a musical melting pot, a cauldron of different sounds and cultures that fuse together as one." - Rolling Stone
"Nefesh Mountain is forging new paths in the grand ol' world of bluegrass. Still taking a good bit of inspiration from the classics, the band is in uncharted territory in terms of turning bluegrass into an expressive, mulit-cultural celebration." - American Songwriter
"Nefesh Mountain invites us to consider Jewish past not in grief but in gratitude." - No Depression

Combining the sounds of bluegrass with Celtic and eastern European folk, Nefesh Mountain is bringing their worldly vibe to the tent on Sunday, July 17.
Since forming in 2015, Nefesh Mountain has been hailed as one of today's formative boundary pushing Bluegrass/Americana bands. Led by husband & wife, Eric Lindberg and Doni Zasloff, Nefesh Mountain meld a mixture of Americana, Appalachian bluegrass, old-time, Celtic folk and eastern European music. Having charted on the Billboard bluegrass charts— no easy feat for a band who sings in both English and Hebrew— Sparrows includes contributions from some of the biggest names in bluegrass including Jerry Douglas and Sam Bush.They're among the first to truly give voice and openly represent Jewish American culture, tradition, values and spirituality in the world of American roots music. Sophisticated, yet palatable and accessible, Nefesh Mountain's music is among the most popular acts programmed synagogues and JCCs nationally. But that belies the impact it makes on secular Americana audiences. Selling out hard ticket venues from Atlanta to Chicago to New York City, Nefesh Mountain almost immediately took off in the USA roots festival scene, with celebrated appearances at Merlefest, IBMA's Wide Open Bluegrass, NPR Mountain Stage and more.
Tickets: $25 // Members: $22