Dustbowl Revival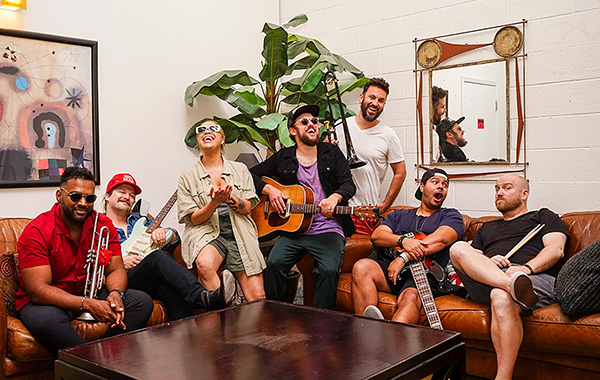 CONCERT GUIDELINES:
By purchasing a ticket, you agree to comply with all health and safety protocols that are in place at the time of the performance. Please check the policies and guidelines prior to your performance for the most up-to-date information.

All tickets are 'Will Call'. You do not need a mobile or printed ticket. Your name will be on a list at the venue and will be checked by a Payomet volunteer or staff member. Doors will open 1 hour prior to the event.

Note that all tickets are 'General Admission' meaning you are guaranteed a seat within your selected section, however not a specific seat. General Admission seats are first some, first served. Please arrive no earlier than 1 hour before the show.

Tickets are non-refundable.

No smoking is permitted on-site.
"With a more refined and deepened sense of pop, this new offering from Dustbowl Revival is evidence of the group's ongoing and exciting evolution." – Pop Matters
"An album that melds a plethora of styles, showcases superb musicianship and most of all, offers excellent songs." – American Songwriter
Dustbowl Revival is back on tour and under the Payomet tent on Saturday, July 16 with a new album, a new sound, and a wave of new talent– and we're excited to experience it.
Dustbowl Revival has always been about pushing the boundaries of what American roots music can be. After celebrating over a decade of sonic adventuring and playing thousands of shows together in ten countries and counting, the group collected a devoted fanbase coast-to-coast.
After throwing five of their own virtual Sway-At-Home festivals during the shut-down featuring nearly forty artists, the always evolving group of string and brass players led by founding members Z. Lupetin, Josh Heffernan, Ulf Bjorlin are excited to welcome a new wave of talent to the band, after emerging from a pandemic touring hiatus. After spending years on the road, selling out hometown shows at LA's famed Troubadour, headlining festivals and wowing crowds from Denmark to China, Dustbowl Revival never stopped making their joyful, booty-shaking soul songs and cut-to-heart folk-rock ballads that lift up their transcendent live shows. Even so, with the bands emotional new single "Beside You" and 2020's ambitious full length Is It You, Is It Me, they wanted to strike into new terrain.
As they mined new energetic material from the place where folk and funk music meet, they teamed up with producer Sam Kassirer (Lake Street Dive, Josh Ritter) and engineer Brian Joseph (Bon Iver, Sufjan Stevens). The latest album strikes a more personal note than ever before, representing the latest stage in a band that never stops exploring new sounds.
Tickets: $32-$38 // Members: $29-$35