Beres Hammond 2022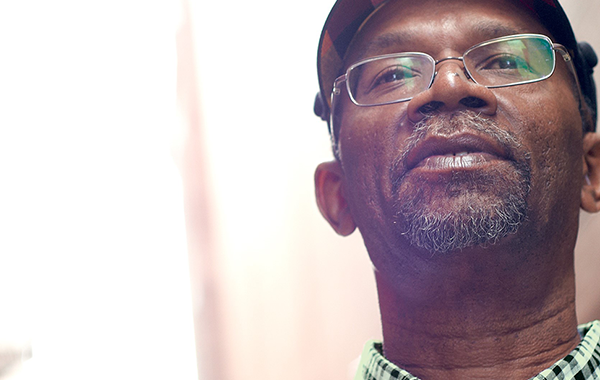 CONCERT GUIDELINES:
By purchasing a ticket, you agree to comply with all health and safety protocols that are in place at the time of the performance. Please check the policies and guidelines prior to your performance for the most up-to-date information.

All tickets are 'Will Call'. You do not need a mobile or printed ticket. Your name will be on a list at the venue and will be checked by a Payomet volunteer or staff member. Doors will open 1 hour prior to the event.

Note that all tickets are 'General Admission' meaning you are guaranteed a seat within your selected section, however not a specific seat. General Admission seats are first some, first served. Please arrive no earlier than 1 hour before the show.

Tickets are non-refundable.

No smoking is permitted on-site.
Doors @ 6:30pm
Opener EarthKry @ 7:00pm
Concert @ 8:00pm

"...in the singer's native Jamaica, he enjoys an iconic status just a few notches below that of Bob Marley. A specialist in intimate love songs often told from the viewpoint of the blue-collar, "common" man, Hammond has been described as his country's Marvin Gaye, and also its Springsteen." -Rolling Stone
"Beres Hammond might be the most talented and recognizable practicing singer/songwriter in all of Jamaica." -The Pier
There is no other genre of music that says "SUMMER!" more than reggae! Come ready to dance as Jamaica's greatest practicing singer/songwriter and Grammy award nominee, Beres Hammond, returns to the Payomet stage on Wednesday, August 17!
Don't be deceived by Beres Hammond's cool profile. The playful smile, the unassuming demeanor, the beard and the cap and the spectacles might lull you into forgetting that you're in the presence of an awesome musical talent, Jamaica's greatest practicing singer/songwriter. Beres remains cool, though he knows that he's one of a handful of people responsible for maintaining a mighty legacy of soulful reggae music—a select group of artists like Toots and Gregory, like Dennis and Bob.
Come to a Beres Hammond show and you will find delirious fans cheering and singing along with every word. He delivers each song with absolute confidence and freshness, his wiry frame soaring with the melody and story lines, thrilling the ladies in the crowd and revealing a few of the men's secrets along the way. Few artists can tell a story and bring it to life more vividly than Beres.
Tickets: $45-$65 // Members: $43-$63


This performance will feature special guest opener, EarthKry.