Start Making Sense: Talking Heads Tribute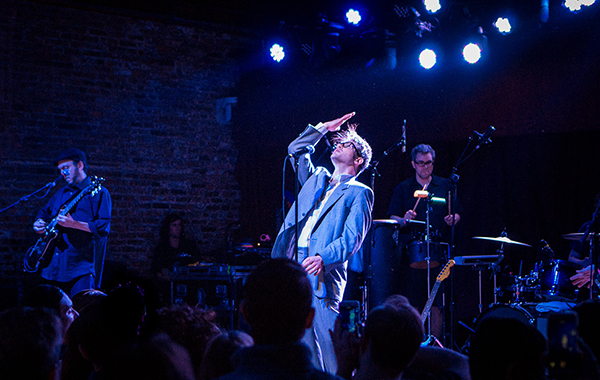 CONCERT GUIDELINES:
For the health, safety, and well-being of all, Payomet requires that event attendees must be vaccinated against COVID-19 and wear a mask at in-door events.

Patrons must present proof that they are fully vaccinated against COVID-19 by providing their physical vaccination card or a photo of the card.

All patrons must wear a mask.

All tickets are 'Will Call'. You do not need a mobile or printed ticket. Your name will be on a list at the venue and will be checked by a Payomet volunteer or staff member.

Please arrive no more than 45 minutes before the show.

Tickets are non-refundable.

No smoking is permitted on-site.
This performance is part of our annual fundraiser "Once in A Lifetime" Cocktail Party to benefit Payomet. The public is welcome to join and invited to purchase Dance Floor tickets and get in on the nostalgic 80's fun! Seats will also be available for Dance Floor ticketholders. Note that all tickets are General Admission.

If you love Payomet and would like to show your support, join us at the Cocktail Party fundraiser before the concert at 5:00-7:00pm! Click here for for more info on this fun-raising party.

"To all you listeners… This is an appropriate title — Start Making Sense. This band makes plenty of sense to me, and is a great representation of 'Talking Heads' music." – Bernie Worrell (Rock & Roll Hall of Fame member of Talking Heads and Parliament Funkadelic)

Back by popular demand! Start Making Sense is one killer Talking Heads tribute that will get you off your feet and dancing– so we're clearing the floor on Sunday, August 7, to make room for the party!

If David Byrne is one of the geniuses of modern times, then Start Making Sense is a tribute to genius. The musicians in this 7-10 piece Talking Heads Tribute take pride in faithfully recreating the music of Talking Heads entire career. Together they bring much of the Heads unique live show to the stage, with front man Jon Braun as a spot-on David Byrne, some have said this is the closest thing you'll get to seeing Talking Heads again, giving you a "once in a lifetime" experience. Prepare yourself for a rockin', funkin', danceable celebration of the new-wave art punk you loved from the 80's!

Tickets: $30 // Members: $27