Dar Williams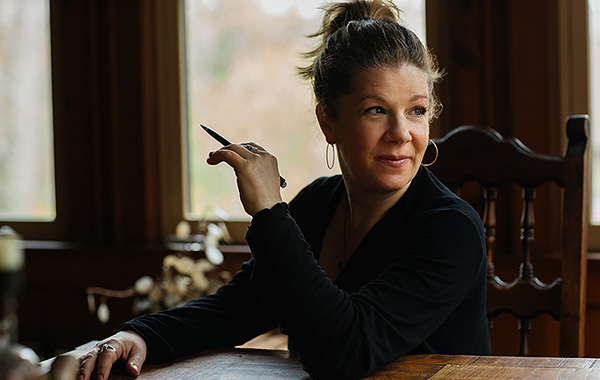 CONCERT GUIDELINES:
By purchasing a ticket, you agree to comply with all health and safety protocols that are in place at the time of the performance. Please check the policies and guidelines prior to your performance for the most up-to-date information.

All tickets are 'Will Call'. You do not need a mobile or printed ticket. Your name will be on a list at the venue and will be checked by a Payomet volunteer or staff member. Doors will open 1 hour prior to the event.

Note that all tickets are 'General Admission' meaning you are guaranteed a seat within your selected section, however not a specific seat. General Admission seats are first some, first served. Please arrive no earlier than 1 hour before the show.

Tickets are non-refundable.

No smoking is permitted on-site.
Dar Williams was always in the right place at the right time for the success she's had over a 25+ year career– and as our luck will have it, the right place at the right time for us will be Saturday, July 23 under the Payomet tent in North Truro.
She rose out of the vibrant mid-90's Boston scene, inspired by the eclectic influences of alt-rockers, Berklee jazz musicians, slam poets, and folk artists, like Patty Griffith, Melissa Ferrick, the Throwing Muses, Vance Gilbert, and Jonatha Brooke.
And, after a year of touring non-stop with her first album, Dar was invited by Joan Baez to tour in Europe and The United States. Meanwhile, thanks to her avid supporters and 100,000+ sales for each new album, Dar's literate but highly-listenable songs were showing up everywhere from commercial radio to college reading lists.
Only a few years later, she was on main stages throughout North America, including Lilith Fair, Newport Folk Festival, Bumbershoot, Carnegie Hall and Canadian festivals from Vancouver to Nova Scotia. At the turn of millennium, Dar took the opportunity to branch out further. Aside from her eleven studio albums to date, she has written two highly acclaimed young adult novels, written a green blog, taught a popular course about music and social movements at the university level, and written a book about social-capital based urban planning, based on her extensive touring observations. And over the last eight years she has also led a well-loved songwriting retreat, guiding the creative process as both a seasoned songwriter and a kindred spirit to all who attend.
Tickets: $28-$45 // Members: $25-$42