Adam Ezra Group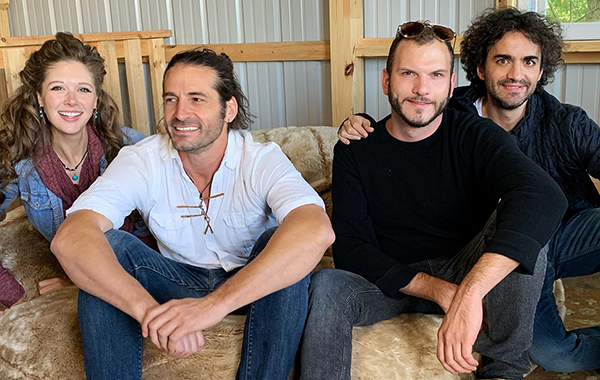 CONCERT GUIDELINES:
By purchasing a ticket, you agree to comply with all health and safety protocols that are in place at the time of the performance. Please check the policies and guidelines prior to your performance for the most up-to-date information.

All tickets are 'Will Call'. You do not need a mobile or printed ticket. Your name will be on a list at the venue and will be checked by a Payomet volunteer or staff member. Doors will open 1 hour prior to the event.

Note that all tickets are 'General Admission' meaning you are guaranteed a seat within your selected section, however not a specific seat. General Admission seats are first some, first served. Please arrive no earlier than 1 hour before the show.

Tickets are non-refundable.

No smoking is permitted on-site.
"Not since Springsteen and Bono have I seen a lead singer with his talent and charisma." –Jack Casey, WERS Radio Boston
Talk to any Adam Ezra Group fan around the country and they'll tell you that each AEG performance is a one-of-a-kind, community-driven experience, propelled by the spirit of the people in front of the stage– and this energy will take over the tent on Monday, July 25.
Working outside the confines of the traditional music industry, Adam Ezra and his bandmates – Corinna Smith (fiddle), Alex Martin (drums), Poche Ponce (bass) - built a community of fans through sheer grit and determination, regularly performing hundreds of shows a year for the past two decades without any major label or mainstream radio support. Fusing folk intimacy and rock energy with soul power and pop charm, the band first emerged from Boston in the early 2000s and quickly garnered widespread acclaim for their bold, insightful songwriting and interactive, euphoric performances. From hole in the wall bars and house concerts to sold-out headline shows and dates with the likes of Little Big Town, The Wallflowers, Gavin DeGraw, Train, and The Wailers, Ezra and his bandmates treated every single gig like their last, attracting a die-hard following that believed not just in the music, but in their commitment to activism and social change, as well.
Tickets: $33-$38 // Members: $30-$35