Deadgrass - Celebrating the music of Jerry Garcia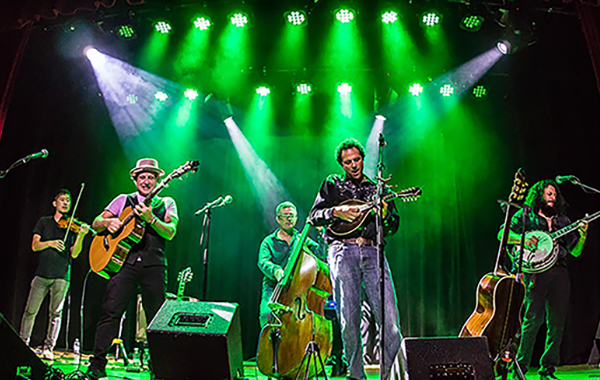 CONCERT GUIDELINES:
By purchasing a ticket, you agree to comply with all health and safety protocols that are in place at the time of the performance. Please check the policies and guidelines prior to your performance for the most up-to-date information.

All tickets are 'Will Call'. You do not need a mobile or printed ticket. Your name will be on a list at the venue and will be checked by a Payomet volunteer or staff member. Doors will open 1 hour prior to the event.

Note that all tickets are 'General Admission' meaning you are guaranteed a seat within your selected section, however not a specific seat. General Admission seats are first some, first served. Please arrive no earlier than 1 hour before the show.

Tickets are non-refundable.

No smoking is permitted on-site.
"Anyone who loves the Dead and appreciates a well detailed, thoughtful and respectful group of superb musicians artistically intercepting the music will have a spectacular night." - Daily Item
"Deadgrass' way is similar to the acoustic style employed by Garcia in Old and in the Way and in his collaboration with mandolin player David Grisman. Added to that approach are the band's extended jams, a la The Dead." - Cape Cod Times
With bluegrass-inspired reinterpretations to the music of Jerry Garcia, Deadgrass is coming to wow us at Payomet on Monday, August 15!
Matt Turk and C Lanzbom joined forces to form Deadgrass, a string band adventure through Jerry Garcia's musical world. Bassist Dave Richards, banjoist Boo Reiners and fiddler Kensuke Shoji complete this fine group of seasoned pros exploring the life works of Jerry Garcia on the instruments that first inspired him. Deadgrass celebrates and interprets the music of Jerry Garcia, drawing from Old & in the Way, JGB, Jerry's Jug Band days and the Grateful Dead.
Tickets: $25-$35 Members: $23-$33