JO&CO: TD Bank's Summer Concert Series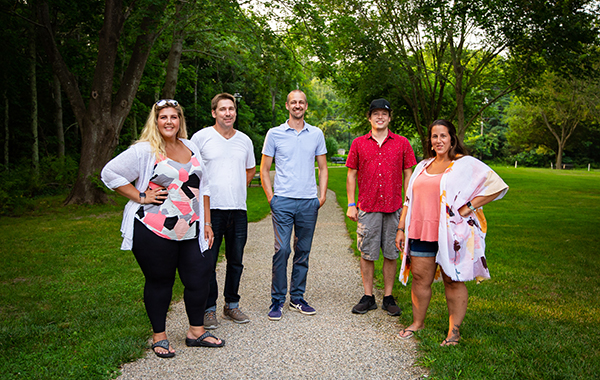 EVENT LOCATION:

ELKS MUSIC HALL, EASTHAM
The versatile JO&CO are a long-time staple of Cape Cod music, and we're bringing their wide-range of talents to the outdoor pavillion at the Eastham Elks Music Hall on Sunday, July 10 as part of TD Bank's Summer Concert Series!

Joanna White & Company (JO&CO) has been consistently entertaining Cape Cod since 2008. With their tasteful combination of covers and originals, they immediately began raising positive vibes everywhere they played. Their performances are always thoughtfully executed, whether it is a quiet brunch or dinner with soft mellow music, or an all out rocking nightclub, with people dancing on the tables. JO&CO's unique sound and versatility is truly something special.

The band was started by lead vocalist Joanna Meager's desire to have a platform to perform her original music. The band consists of Joanna, Danielle, Aaron, Patrick and Steve. The powerhouse sisterly vocalists, over a delicately arranged "company" just make for a killer combination.

Tickets:

FREE



This free concert is proudly presented in partnership with Payomet and the TD Bank Summer Concert Series and proudly sponsored by TD Bank and the Arts Foundation of Cape Cod.