Pokey LaFarge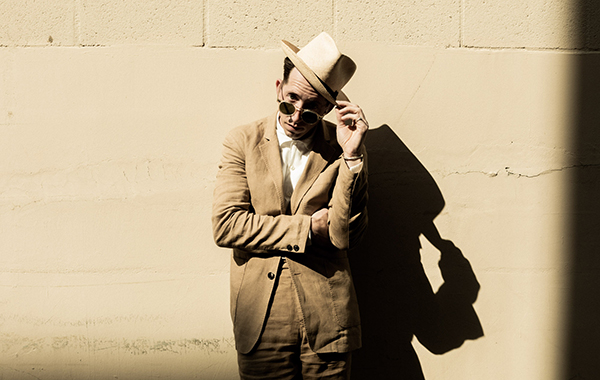 CONCERT GUIDELINES:
By purchasing a ticket, you agree to comply with all health and safety protocols that are in place at the time of the performance. Please check the policies and guidelines prior to your performance for the most up-to-date information.

All tickets are 'Will Call'. You do not need a mobile or printed ticket. Your name will be on a list at the venue and will be checked by a Payomet volunteer or staff member.

Please arrive no more than 1 hour before the show.

Tickets are non-refundable.

No smoking is permitted on-site.
Ever since his first release over a decade ago, Pokey LaFarge has been a difficult specimen to pin down, indeed– but we had such a great time with him in a few years ago, we've pinned him down to take the Payomet stage again on Monday, August 22.
Though he was raised on a healthy diet of blues, bluegrass, ragtime, Western swing and old-time country — and though he has consistently demonstrated a decided affinity for pre-1950s menswear — the Illinois native is by no means a throwback or a museum piece. Timelessness, and refined good taste, is LaFarge's raison d'être, and his influences are as multi-hued and wide-ranging as the rhythms that buoy his starkly poetic songs — rhythms that are steeped in the very essence of jazz.
Stuck in East Austin with nowhere to go in March of 2020, LaFarge did what he does best: he got to work. He used the sudden change in plans to his advantage, having perhaps his greatest period of personal growth in the midst of the crippling pandemic.
LaFarge offered, this "latest album is a result of my 2020 experience. Before the pandemic, I was in a dark place but the pandemic actually created the much needed space for me to reflect. Turns out that being completely sedentary for once was a good thing. I found peace in the stillness. I was able to recalibrate what it is I do and why I'm doing it. Who I'm to do it with and most importantly, who I'm doing it for."


Tickets: $29-$38 // Members: $26-$35