Taj Mahal Trio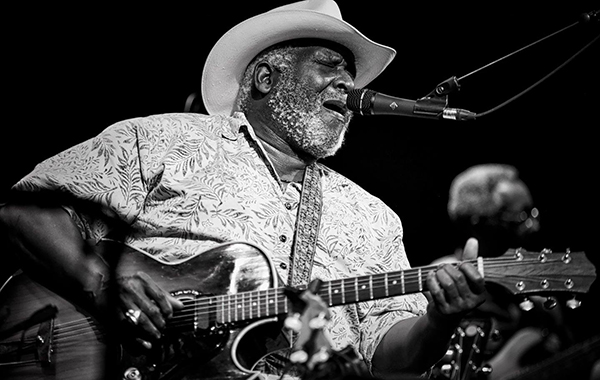 CONCERT GUIDELINES:
By purchasing a ticket, you agree to comply with all health and safety protocols that are in place at the time of the performance. Please check the policies and guidelines prior to your performance for the most up-to-date information.

All tickets are 'Will Call'. You do not need a mobile or printed ticket. Your name will be on a list at the venue and will be checked by a Payomet volunteer or staff member.

Please arrive no more than 1 hour before the show.

Tickets are non-refundable.

No smoking is permitted on-site.
JUST RELEASED: Lawn "Rain-or-Shine" Seating for $40/$38. Click here for info about these tickets.

"Still going strong, Taj Mahal is a force to be reckoned with. He is a true musical master, a phenomenal songwriter, a gifted singer, and a virtuoso guitarist. He commands a stage, and he can work an audience like only an old pro." – Parklife DC

One of the most uniquely influential figures in blues music, Taj Mahal has helped to reshape the genre for over half a century– and we could not be more excited to welcome this American music legend back to the Payomet tent on Sunday, September 18 for an afternoon matinee at 3:00pm.

"The blues is bigger than most people think," Taj Mahal says. "You could hear Mozart play the blues. It might be more like a lament. It might be more melancholy. But I'm going to tell you: the blues is in there." Taj is a towering musical figure– a legend who transcended the blues not by leaving them behind, but by revealing their magnificent scope to the world.

Quantifying Taj's significance is impossible, but people try anyway. A 2017 Grammy win for TajMo, Taj's collaboration with Keb' Mo', brought his Grammy tally to three wins and 14 nominations, and underscored his undiminished relevance more than 50 years after his solo debut. Blues Hall of Fame membership, a Lifetime Achievement Award from the Americana Music Association, and other honors punctuate his résumé. Taj appreciates the accolades, but his motivation lies elsewhere. "I just want to be able to make the music that I'm hearing come to me -- and that's what I did," Taj says. "When I say, 'I did,' I'm not coming from the ego. The music comes from somewhere. You're just the conduit it comes through. You're there to receive the gift."

Tickets: $40-$75 // Members: $38-$70

JUST RELEASED: Lawn "Rain-or-Shine" Seating for $40/$38. Click here for info about these tickets.