Tom Rush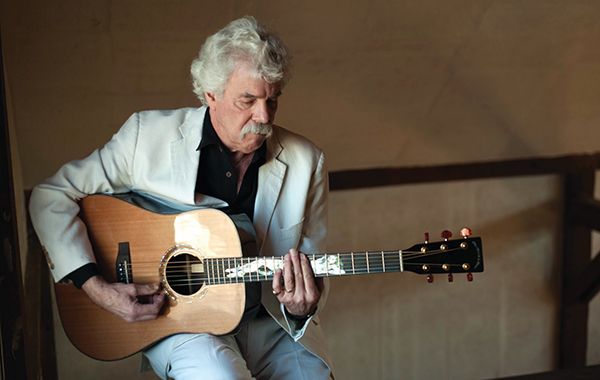 CONCERT GUIDELINES:
By purchasing a ticket, you agree to comply with all health and safety protocols that are in place at the time of the performance. Please check the policies and guidelines prior to your performance for the most up-to-date information.

All tickets are 'Will Call'. You do not need a mobile or printed ticket. Your name will be on a list at the venue and will be checked by a Payomet volunteer or staff member. Doors will open 1 hour prior to the event.

Note that all tickets are 'General Admission' meaning you are guaranteed a seat within your selected section, however not a specific seat. General Admission seats are first some, first served. Please arrive no earlier than 1 hour before the show.

Tickets are non-refundable.

No smoking is permitted on-site.
"His lyrics are comfortably conversational, much like his lived-in tenor, both of which are applied masterfully" – New York Times

"Tom Rush is the elder statesman of the singer-songwriter era that began in the late 1960s." – Dallas Observer

For decades, Tom Rush has been a deeply influential figure in the world of folk music and beyond--and we are thrilled to welcome back him back home to the tent on Saturday, September 3.

Payomet favorite Tom Rush's impact on the American music scene has been profound. He helped shape the folk revival in the '60s, the folk-rock movement of the '70s, and then the renaissance of the '80s and '90s, his music having left its stamp on generations of artists. James Taylor, Emmylou Harris, Tom Petty and Garth Brooks have cited Tom a major influence. His early recordings introduced the world to the work of Joni Mitchell, Jackson Browne and James Taylor. Subsequently, his Club 47 concerts brought national attention to emerging artists such as Nanci Griffith and Shawn Colvin.

As vital and engaging as ever, Tom is still doing what audiences love him for: writing and playing… passionately, tenderly… knitting together the musical traditions and talents of our times. He's also celebrating a YouTube hit, The Remember Song, that's gone viral with over 7 million views– click here to check out Tom playing that same song at Payomet in 2019!


Public: $45-$55 // Members: $42-$52