Larkin Poe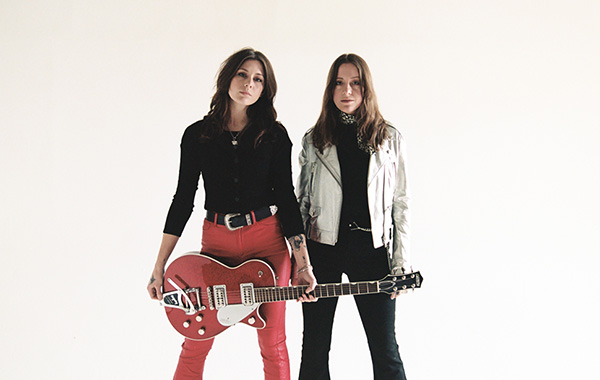 CONCERT GUIDELINES:
By purchasing a ticket, you agree to comply with all health and safety protocols that are in place at the time of the performance. Please check the policies and guidelines prior to your performance for the most up-to-date information.

All tickets are 'Will Call'. You do not need a mobile or printed ticket. Your name will be on a list at the venue and will be checked by a Payomet volunteer or staff member. Doors will open 1 hour prior to the event.

Note that all tickets are 'General Admission' meaning you are guaranteed a seat within your selected section, however not a specific seat. General Admission seats are first some, first served. Please arrive no earlier than 1 hour before the show.

Tickets are non-refundable.

No smoking is permitted on-site.
"Larkin Poe, a sister act with staying power." – NPR
"The band keeps a strong outlaw mentality and defy expectations of roots rock." – Paste Magazine
Taking a modern interpretation on traditional blues music, Larkin Poe create a unique brand of gritty, southern-fried blues, roots 'n' roll– and we are excited to welcome their talent big on our small stage coming Friday, September 2– just in time the kick off Labor Day weekend.
Larkin Poe are Rebecca & Megan Lovell, singer/songwriter, multi-instrumentalist sisters creating their own brand of Roots Rock 'n' Roll: striking, soulful, and flavored by their southern heritage. Originally from Atlanta and currently living in Nashville, they are descendants of tortured artist and creative genius Edgar Allan Poe.
Larkin Poe's latest album Blood Harmony is a whole-hearted invitation into a world they know intimately, a Southern landscape so precisely conjured you can feel the sticky humidity of the warm summer air. In bringing their homeland to such rich and dazzling life, the Georgia-bred sisters fortify their storytelling with a blues-heavy sound that hits right in the heart, at turns stormy and sorrowful and wildly exhilarating. Rooted in the potent musicality the Nashville-based duo has brought to such widely lauded work as 2018's Venom & Faith (a GRAMMY® Award nominee for Best Contemporary Blues Album), their latest affirms Larkin Poe as an essential force in shaping the identity of Southern rock-and-roll, breathing new energy into the genre with both forward-thinking perspective and a decidedly feminine strength.

Tickets: $38-$80 // Members: $35-$77


Get your LARKIN POE playlist!