Under The Radar – Induction/Abduction, an original play by Kevin Rice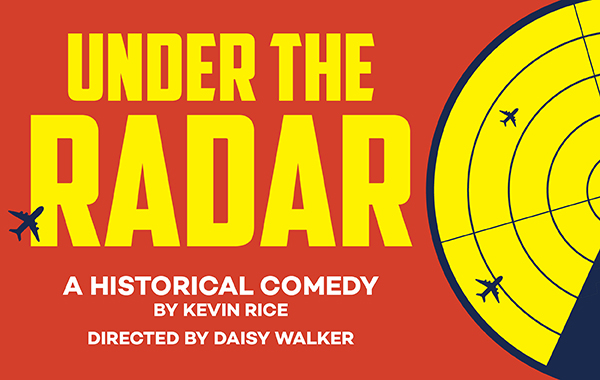 CONCERT GUIDELINES:
By purchasing a ticket, you agree to comply with all health and safety protocols that are in place at the time of the performance. Please check the policies and guidelines prior to your performance for the most up-to-date information.

All tickets are 'Will Call'. You do not need a mobile or printed ticket. Your name will be on a list at the venue and will be checked by a Payomet volunteer or staff member. Doors will open 1 hour prior to the event.

Note that all tickets are 'General Admission' meaning you are guaranteed a seat within your selected section, however not a specific seat. General Admission seats are first some, first served.

Tickets are non-refundable.

No smoking is permitted on-site.
Under The Radar – Induction/Abduction
Written by Kevin Rice
Directed by Daisy Walker
Showing August 3-September 2, 2022.
Outer Cape Premiere August 8 @ 5:00pm
Two showtimes: 10:30am and 5:00pm
$20 Members, Students, Educators & Veterans // $25 Public
Set at an abandoned military base, this site specific historical comedy is an interactive piece that treats the audience as newly arrived airmen at the 762nd Air Force Radar Squadron in June 1969 about to begin a 12-month tour of duty in North Truro. The drama includes a vignette focusing on the abduction by extraterrestrials of an airmen stationed there in 1966.

Directed by Daisy Walker and written by playwright and Payomet impresario Kevin Rice, Under the Radar – Induction/Abduction is described by the play's dramaturg, Dan Lombardo, as "Our Town meets Dr. Strangelove." A fully-staged Actors' Equity Association production, the show features Robin Bloodworth, Ethan Metz, and Brittany Rolfs.

Under the Radar – Induction/Abduction joins Payomet's humanities series, "Remembrances of the North Truro Air Force Radar Station," curated by Dan Lombardo and inspired by the military past of the arts center, located at the Cape Cod National Seashore's Highlands Center. The series includes films, author talks, and Rice's new play, among other community events.