Jimmy Tingle LIVE!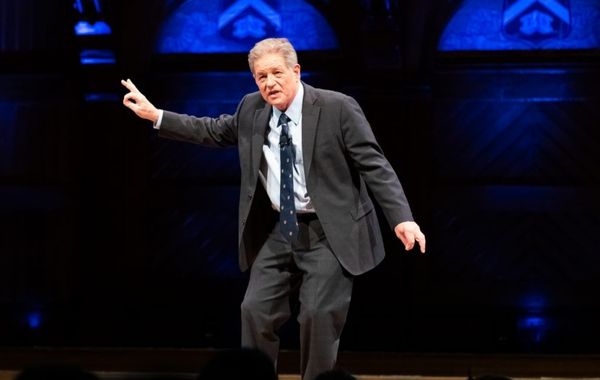 CONCERT GUIDELINES:
By purchasing a ticket, you agree to comply with all health and safety protocols that are in place at the time of the performance. Please check the policies and guidelines prior to your performance for the most up-to-date information.

All tickets are 'Will Call'. You do not need a mobile or printed ticket. Your name will be on a list at the venue and will be checked by a Payomet volunteer or staff member. Doors will open 1 hour prior to the event.

Note that all tickets are 'General Admission' meaning you are guaranteed a seat within your selected section, however not a specific seat. General Admission seats are first some, first served. Please arrive no earlier than 1 hour before the show.

Tickets are non-refundable.

No smoking is permitted on-site.
This fall, Jimmy Tingle mixes his funniest comedic hits and newest, post pandemic bits, to deliver the humor, hope and humanity the country so desperately needs– and we're proud to welcome our good friend for our final performance under the tent in 2022.
Jimmy will take us on a hilarious and soul-searching journey from his Cambridge roots as an aspiring comic and street performer during the 1980's to the present moment with a very funny, passionate and purpose driven "tour de force" performance.
If laughter is the best medicine, then Jimmy Tingle is the Surgeon General of political humor. He will make you laugh; make you think and make you feel better, just what the doctor ordered.

Tickets: $20