The Wallflowers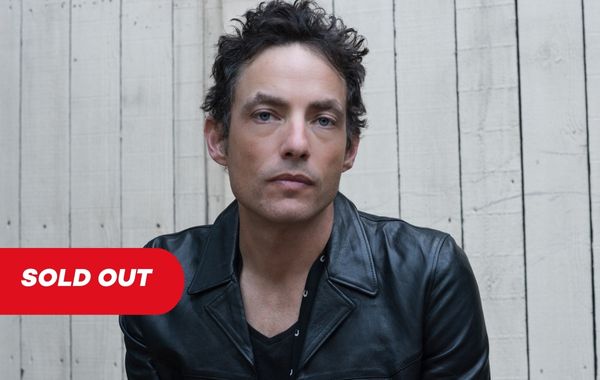 CONCERT GUIDELINES:

All tickets are 'Will Call'. You do not need a mobile or printed ticket. Your name will be on a list at the venue and will be checked by a Payomet volunteer or staff member. Doors will open 1 hour prior to the event.

Note that all tickets are 'General Admission' meaning you are guaranteed a seat within your selected section, however not a specific seat. General Admission seats are first come, first served. Please arrive no earlier than 1 hour before the show.

Tickets are non-refundable.

Payomet is located at Highlands Center at Cape Cod National Seashore. In partnership with the National Park Service, all smoking is prohibited on federal lands.

Outside food and drink are prohibited.
"With a long nine-year hiatus between Wallflowers records, it's especially satisfying to savor the return of Jakob Dylan and his band of cohorts with the stirring new release, Exit Wounds." 4 out of 5 Stars -
The Absolute Sound
"The Wallflowers frontman hits his mark with Exit Wounds... a stunning body of work by anyone's standards."
- SPIN Magazine
"...Exit Wounds rocks with smouldering intensity..."
- Uncut Magazine
Rock 'n' roll is often hard to define, or even to find, in these fractured musical times. But to paraphrase an old saying, you know it when you hear it– and you always hear it with the Wallflowers. Don't miss Jakob Dylan and the Wallflowers when they "bring it" to Payomet on Sunday, July 30!

For the past 30 years, the Jakob Dylan-led act the Wallflowers have stood as one of rock's most dynamic and purposeful bands – a unit dedicated to and continually honing a sound that meshes timeless songwriting and storytelling with a hard-hitting and decidedly modern musical attack. That signature style has been present through the decades, baked into the grooves of smash albums like 1996's Bringing Down the Horse– One Headlight, 6th Avenue Heartache, Three Marlenas– as well as more recent and exploratory fare like 2012's Glad All Over.

Ticket Price: $48*-$78* // Members: $45-$75
*Note that ticket prices will increase day-of-show


Get your WALLFLOWERS playlist!