A Matinee with Rickie Lee Jones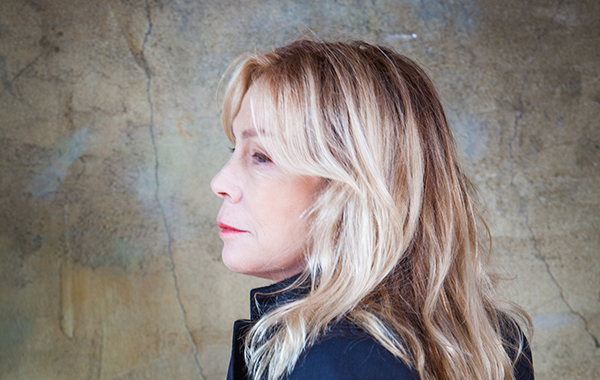 CONCERT GUIDELINES:
All tickets are 'Will Call'. You do not need a mobile or printed ticket. Your name will be on a list at the venue and will be checked by a Payomet volunteer or staff member. Doors will open 1 hour prior to the event.

Note that all tickets are 'General Admission' meaning you are guaranteed a seat within your selected section, however not a specific seat. General Admission seats are first come, first served. Please arrive no earlier than 1 hour before the show.

Tickets are non-refundable.

Payomet is located at Highlands Center at Cape Cod National Seashore. In partnership with the National Park Service, all smoking is prohibited on federal lands.

Outside food and drink are prohibited.

No smoking is permitted on-site.
"Her singing feels so immediate, so in-your-ear emotional, that it can encapsulate many eras while transcending such boundaries altogether." - NPR

"Constant motion, literal and figurative, is Jones' modus operandi." - LA TIMES

"Jones resisted the easy musical path in favor of one as meandering and complicated as her own life. The only direction she followed was her own while making it look effortlessly cool." - POPMATTERS

Continuing to live out an impressive and diverse musical career, Rickie Lee Jones stands out as one of the most authentic and iconic women in American music -- and she's bringing her life's work to the Payomet tent on Sunday, June 18th for a special matinee show.

Rickie Lee Jones' upcoming album Pieces of Treasure is a reunion with her lifelong friend, legendary producer Russ Titelman, co-producer of Jones' star-making debut and Pirates. Throughout her career, the Grammy-winning singer songwriter has interpreted an extraordinarily wide range of songs and has recorded celebrated jazz-leaning albums including Girl at Her Volcano and Pop Pop, but until now, she had never devoted an entire album to the American Songbook.

"This album is as much about being human, the view of surviving—which means aging, and loving relentlessly—as it is about anything," says Jones.

Ticket Price: $35*-$65* // Members: $32-$60
*Note that ticket prices will increase day-of-show


Get your RICKIE LEE JONES playlist!