Margo Price with special guest Brit Taylor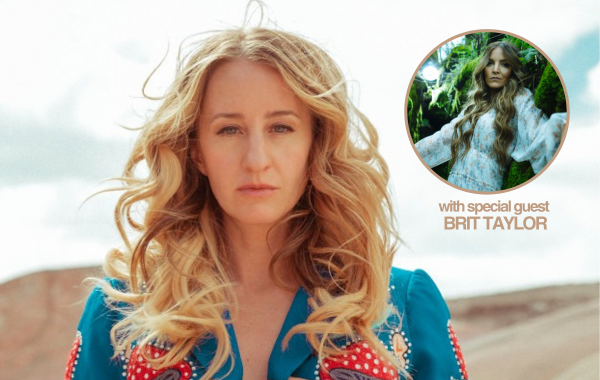 CONCERT GUIDELINES:
All tickets are 'Will Call'. You do not need a mobile or printed ticket. Your name will be on a list at the venue and will be checked by a Payomet volunteer or staff member. Doors will open 1 hour prior to the event.

Note that all tickets are 'General Admission' meaning you are guaranteed a seat within your selected section, however not a specific seat. General Admission seats are first some, first served. Please arrive no earlier than 1 hour before the show.

Tickets are non-refundable.

No smoking is permitted on-site.
"Margo Price couldn't be any more country" – The Guardian

"Unstoppable, Unsinkable, Uninhibited" – The New York Times

An innovative and outspoken rising star in the world of country, Margo Price is bringing her vulnerable, yet powerful sound to the Payomet tent on Satuday, September 30.

Margo Price has something to say but nothing to prove. In just three remarkable solo albums, the singer and songwriter has cemented herself as a force in American music and a generational talent. A deserving critical darling, she has never shied away from the sounds that move her, the pain that's shaped her, or the topics that tick her off, like music industry double standards, the gender wage gap, or the plight of the American farmer. (In 2021, she even joined the board of Farm Aid.)

Now, on her fourth full-length Strays, a clear-eyed mission statement delivered in blistering rock and roll, she's taking on substance abuse, self-image, abortion rights, and orgasms. Musically extravagant but lyrically laser focused, the 10-song record tears into a broken world desperate for remedy. And who better to tell it? Price has done plenty of her own rebuilding—or as she shout sings in explanation on "Been to the Mountain," the set's throat-ripping opener, "I have to the mountain and back alright"—and finds herself, at long last, free. Feral. Stray.

This evening, Margo Price will be joined by special guest Brit Taylor.

Ticket Price: $38*-$60* // Members: $36-$56
*Note that ticket prices may increase day-of-show


Get your MARGO PRICE playlist!