Sandra Bernhard's "Spring Affair"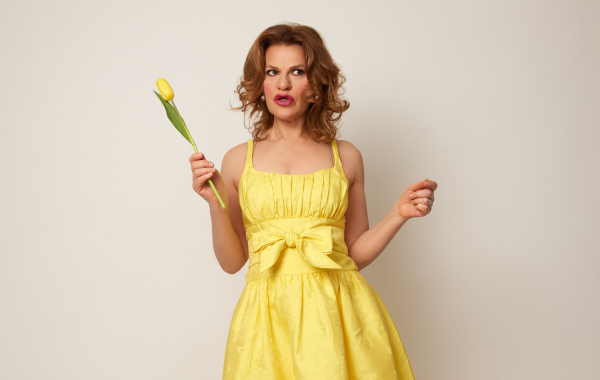 CONCERT GUIDELINES:
All tickets are 'Will Call'. You do not need a mobile or printed ticket. Your name will be on a list at the venue and will be checked by a Payomet volunteer or staff member. Doors will open 1 hour prior to the event.

Note that all tickets are 'General Admission' meaning you are guaranteed a seat within your selected section, however not a specific seat. General Admission seats are first come, first served. Please arrive no earlier than 1 hour before the show.

Tickets are non-refundable.

Payomet is located at Highlands Center at Cape Cod National Seashore. In partnership with the National Park Service, all smoking is prohibited on federal lands.

Outside food and drink are prohibited.
EVENT LOCATION: Provincetown Town Hall

"During nearly five decades in showbiz, Sandra Bernhard has racked up title after title – comedian, actor, singer, author, radio host – and a reputation for controversy. She has worked with a long list of superstars... But she has never been overshadowed; her force of personality has guaranteed that." – The Guardian

"Sandra Bernhard has proven to be a most enduring comedian and her sassy, unfiltered, meta takes on life and pop culture continue to provide thoughtful laughs and so much more. She is and always has been fun to watch and listen to, no matter what she's saying or doing... But being in her physical presence is something altogether other-level." – L.A. Weekly

Actress, singer, comedian, and author Sandra Bernhard's "Spring Affair" is coming to Ptown Town Hall to perform a Payomet Road Show on Friday, July 28 for a fantastical evening speckled with storytelling, music– and big laughs.

If you're ready for long sunny days, a delicious aperitif, a breezy stroll down the Champs Elysees, lounging on the beach of Ipanema, or a brief interlude with some mysterious international playboy, then you are ready for a Spring Affair, and no one does it better than Sandy Bernhard, weaving her magical stories, gorgeous melodies, chic fashion & madcap adventures to take you on the best getaway in years, won't you come along? Leave your expectations at the door & take a peek into the wild world of Lady Bernhard. Come out and see!

Ticket Price: $50*-$70* // Members: $48-$66
*Note that ticket prices will increase day-of-show

Get your SANDRA BERNHARD playlist!