Walter Trout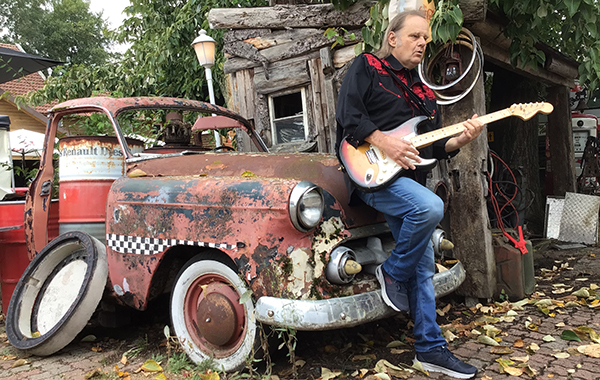 CONCERT GUIDELINES:
All tickets are 'Will Call'. You do not need a mobile or printed ticket. Your name will be on a list at the venue and will be checked by a Payomet volunteer or staff member. Doors will open 1 hour prior to the event.

Note that all tickets are 'General Admission' meaning you are guaranteed a seat within your selected section, however not a specific seat. General Admission seats are first come, first served. Please arrive no earlier than 1 hour before the show.

Tickets are non-refundable.

Payomet is located at Highlands Center at Cape Cod National Seashore. In partnership with the National Park Service, all smoking is prohibited on federal lands.

Outside food and drink are prohibited.
"...his songs aren't just frameworks to hang his sizzling, meaty six-string solos around. Rather they are melodically and especially lyrically potent examples of a musician now at the top of his game." –American Songwriter

"In another 30 years, it won't just be his songs that serve as ghosts to those he influenced but also his overall resilience to push through any obstacle and continue to do what he loves." –Guitar World

One of rock music's most long-standing, legendary guitarists, Walter Trout is coming to the Payomet tent this Saturday, September 23rd for an electrifying night of music.

However fast or far a man travels, he can never truly outrun his past. WALTER TROUT knows this better than anyone. As he embarked on his 30th solo album, Ride, the iconic US blues-rock guitarist found himself eyeing the horizon and the green shoots of his triumphant late career. There was a new record deal with Mascot/Provogue. A move from California to Denmark with his beloved family. Even now, aged 70, Trout was still writing fresh chapters of his life story.

No doubt, Ride has a charging momentum and a modern energy, with Trout broadening his musical palette and taking the pulse of an era reeling from both pandemic and politicos. And yet, when the veteran songwriter reached for guitar and notepad, he found himself walking once again amongst the good, bad and ugly scenes of his extraordinary backstory.

"This album is a snapshot of how I was feeling through this pandemic," he says. "I think I still have something new to say about the world, and that's important to me. But my life has been one hell of a ride, and when I listened back, I realised there were a lot of songs about dealing with the past."

Ticket Price: $28*-$55* // Members: $25-$52
*Note that ticket prices will increase day-of-show


Get your WALTER TROUT playlist!