Catherine Russell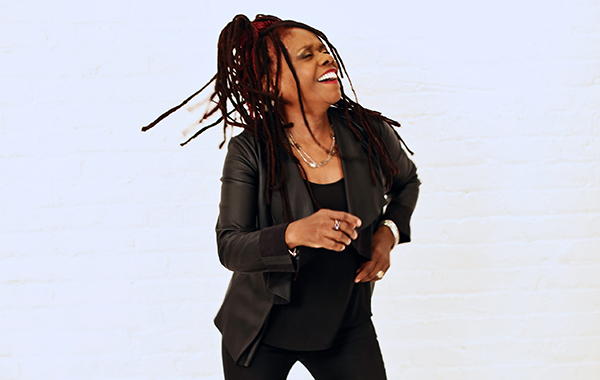 CONCERT GUIDELINES:
All tickets are 'Will Call'. You do not need a mobile or printed ticket. Your name will be on a list at the venue and will be checked by a Payomet volunteer or staff member. Doors will open 1 hour prior to the event.

Note that all tickets are 'General Admission' meaning you are guaranteed a seat within your selected section, however not a specific seat. General Admission seats are first some, first served. Please arrive no earlier than 1 hour before the show.

Tickets are non-refundable.

No smoking is permitted on-site.
"Few singers alive can express the nuances of blues feeling and swing phrasing that course through American songs as correctly and gracefully as can Ms. Russell, or with as much expressive range." –Washington Street Journal

"There is no happier music than early jazz performed with spirit, understanding and a sense of fun. Ms. Russell and her crew brought them all." –New York Times

Grammy Award winning vocalist Catherine Russel is bringing her captivatingly soulful performance to the Payomet tent this Monday, August 7.

A native New Yorker, Cat Russell was born into musical royalty. Her father, the late Luis Russell, was a legendary pianist/composer/bandleader, and Louis Armstrong's long-time musical director. Her mother, Carline Ray, was a pioneering vocalist/guitarist/bassist who performed with International Sweethearts of Rhythm, Mary Lou Williams, and Sy Oliver.

A graduate of American Academy of Dramatic Arts, Ms. Russell has toured the world, performing and recording with David Bowie, Cyndi Lauper, Paul Simon, Steely Dan, Jackson Browne, Michael Feinstein, The Holmes Brothers, Wynton Marsalis, and Rosanne Cash, among others, appearing on over 200 albums. Since the 2006 release of her debut album, Cat, on Harmonia Mundi's World Village label, six acclaimed and chart topping albums have followed, including Strictly Romancin', awarded Prix du Jazz Vocal 2012 (Vocal Album of The Year) by the Jazz Academy in France, and Bring It Back in 2014. Catherine Russell was a featured artist on a Grammy Award winning soundtrack album for the HBO-TV series, Boardwalk Empire.

Ticket Price: $30*-$60* // Members: $25-$56
*Note that ticket prices may increase day-of-show


Get your CAT RUSSELL playlist!