Harold López-Nussa in Timba a la Americana ft. Grégoire Maret w/ Luques Curtis & Ruy Adrian López-Nussa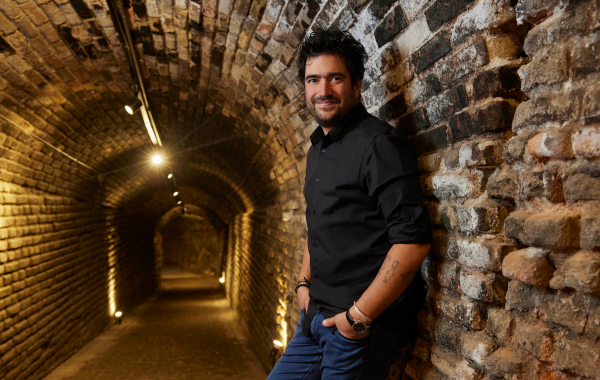 CONCERT GUIDELINES:
All tickets are 'Will Call'. You do not need a mobile or printed ticket. Your name will be on a list at the venue and will be checked by a Payomet volunteer or staff member. Doors will open 1 hour prior to the event.
Note that all tickets are 'General Admission' meaning you are guaranteed a seat within your selected section, however not a specific seat. General Admission seats are first come, first served. Please arrive no earlier than 1 hour before the show.
Tickets are non-refundable.
Payomet is located at Highlands Center at Cape Cod National Seashore. In partnership with the National Park Service, all smoking is prohibited on federal lands.
Outside food and drink are prohibited.
"...total command of his instrument...this cat was on fire." – All About Jazz
"...fearlessly melds jazz with a range of popular styles..." – Jazzwise
Blending the flavors of jazz with the Afro-Cuban influences of his upbringing, pianist Harold López-Nussa & Timba a la Americana– featuring Grégoire Maret w/ Luques Curtis & Ruy Adrian López-Nussa– is bringing his eclectic playing to the Payomet tent on Saturday, August 5.

Walk the streets of Havana on any day and you'll hear the soul of Cuba: music pouring from private homes and bustling restaurants, windows rattling with the parties thrown inside, nightclubs pulsing with throngs of people dancing. On his vibrant and spirited third recording for Mack Avenue Records, Havana-based pianist and composer Harold López-Nussa sets out to capture that stirring sensation with an exhilarating marriage of jazz and Cuban pop music, defiantly standing up to the doubters who failed to share his radical vision.

The combustible blend of Afro-Cuban and modern jazz that has marked all of the pianist's acclaimed releases is enlivened by the sounds that thrill modern Cuban audiences: the Songo of the iconic band Los Van Van, the Mozambique of Pello el Afrokan, the reggaeton that has swept Latin America and the world since the late 90s. The results pulse with the lifeblood that runs through the streets of Havana.

Harold López-Nussa is rapidly building a global following in jazz and beyond. His tight-knit quartet captivates audiences with a relentless vivaciousness that "bridges generations and genres" (Billboard). His music reflects the full range and richness of Cuban music, with its distinctive combination of classical, folkloric and popular elements, as well as its embrace of improvisation. López-Nussa has performed at esteemed venues The Kennedy Center and SFJAZZ Center, as well as some of the best jazz festivals in the world: Newport, North Sea, Monterey, Montréal, Detroit and Playboy.
Ticket Price: $30*-$55* // Members: $28-$50
*Note that ticket prices may increase day-of-show
Get your HAROLD LÓPEZ NUSSA playlist!