Aysanabee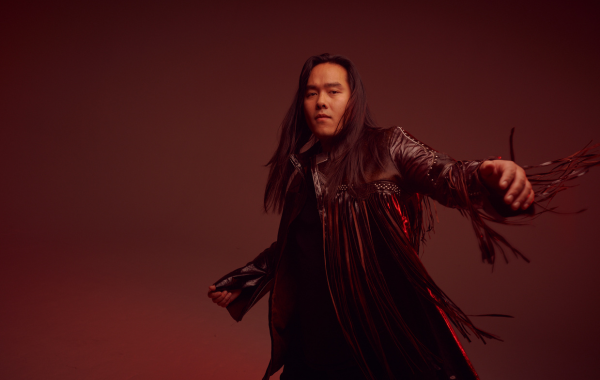 CONCERT GUIDELINES:
All tickets are 'Will Call'. You do not need a mobile or printed ticket. Your name will be on a list at the venue and will be checked by a Payomet volunteer or staff member. Doors will open 1 hour prior to the event.

Note that all tickets are 'General Admission' meaning you are guaranteed a seat within your selected section, however not a specific seat. General Admission seats are first some, first served. Please arrive no earlier than 1 hour before the show.

Tickets are non-refundable.

No smoking is permitted on-site.
MEMBER SALE: Friday, May 12 @ 10:00AM
PUBLIC SALE: Tuesday, May 16 @ 10:00AM

Aysanabee is a multi-instrumentalist, producer and singer songwriter. He is Oji-Cree, Sucker Clan of the Sandy Lake First Nation a remote fly-in community in the far reaches of Northwestern Ontario. He began creating music under his mother's maiden name during the pandemic when the stillness allowed him to slow down and create music, he says, more directly represents himself as an artist.

Solemn and soaring, backed by a swirling blend of indie, soul and electronic soundscapes, mournful saxophone and pulse-quickening finger-picking, Aysanabee's striking sound is equal parts hypnotic and melodic which has been compared to Bon Iver, Matt Corby, Don Ross, Kim Churchill, Kings of Leon and Sam Smith.

His debut album, Watin, named after his grandfather, includes 10 tracks and nine interludes featuring the voice of his grandfather and is both part music and journalism, artistry and expression.

"Watin actually started out as a series of conversations between myself and my grandfather," says Aysanabee. "We spent the first year of the pandemic talking about things we've never spoke about, his life on the trapline on Sandy Lake First Nation, falling in love, his life in residential school and then leaving everything behind..we never spoke of it until now. Even though we were over 1,000 kilometres apart, it was probably the closest we've ever been."

Ticket Price: $13*-$23* // Members: $15-$25
*Note that ticket prices may increase day-of-show


Get your AYSANABEE playlist!