Fantastic Negrito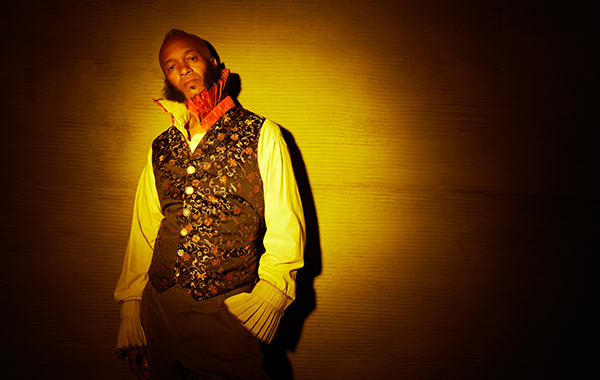 CONCERT GUIDELINES:
All tickets are 'Will Call'. You do not need a mobile or printed ticket. Your name will be on a list at the venue and will be checked by a Payomet volunteer or staff member. Doors will open 1 hour prior to the event.

Note that all tickets are 'General Admission' meaning you are guaranteed a seat within your selected section, however not a specific seat. General Admission seats are first come, first served. Please arrive no earlier than 1 hour before the show.

Tickets are non-refundable.

Payomet is located at Highlands Center at Cape Cod National Seashore. In partnership with the National Park Service, all smoking is prohibited on federal lands.

Outside food and drink are prohibited.
"The 54-year-old, eminently fit and fashionable to an almost criminal degree, isn't interested in playing it safe." – Guitar.com

"...the work of a craftsman, full of subtlety and sophistication, along with the kind of scars that only a survivor can flaunt." – NPR

Unique singer-songwriter Fantastic Negrito brings his own blend of blues, punk rock, and everything in between, to the Payomet tent on Friday, August 11.

Part love story, part historical excavation, Fantastic Negrito's extraordinary new album, White Jesus Black Problems, is an exhilarating ode to the power of family and the enduring resilience of our shared humanity. Inspired by the illegal, interracial romance of his seventh generation grandparents — a white indentured servant and an enslaved Black man — in 1750s Virginia, the collection is bold and thought provoking, grappling with racism, capitalism, and the very meaning of freedom its elf, all without ever losing sight of the desire and determination at the heart of the tale. While each track here could stand easily on its own, as could the companion film Negrito shot to accompany the music, stepping back to absorb the collection in its full audio and visual context yields a far more transcendent and immersive sensory experience, one that challenges our notions of who we are, where we come from, and, perhaps most importantly, where we're headed.

Born Xavier Amin Dphrepaulezz, by now much has been made of Negrito's own unique story — his early years growing up in an orthodox Muslim household, the doomed major label deal that turned him off of the music industry altogether, the near - fatal car cash that permanently damaged his guitar playing hand — as well as the remarkable redemption arc that began in 2015, when he won the first ever NPR Tiny Desk Contest. In the years that followed, Negrito would go on to take home three consecutive GRAMMY Awards for Best Contemporary Blues Album, tour with everyone from Sturgill Simpson to Chris Cornell, collaborate in the studio with the likes of Sting and E-40, launch his own Storefront Records label, perform at Lollapalooza, Glastonbury, Newport Folk, Bryon Bay Blues, and nearly every other major festival on the map, and found the Revolution Plantation, an urban farm aimed at youth education and empowerment. But the events on White Jesus Black Problems pre-date all of that by more than two centuries, and the story here isn't so much Negrito's as it is America's.

Ticket Price: $20*-45* // Members: $18-$42
*Note that ticket prices may increase day-of-show


Get your FANTASTIC NEGRITO playlist!