Sona Jobarteh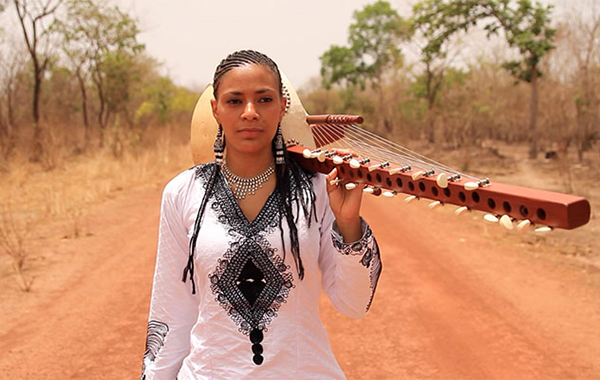 CONCERT GUIDELINES:
All tickets are 'Will Call'. You do not need a mobile or printed ticket. Your name will be on a list at the venue and will be checked by a Payomet volunteer or staff member. Doors will open 1 hour prior to the event.

Note that all tickets are 'General Admission' meaning you are guaranteed a seat within your selected section, however not a specific seat. General Admission seats are first some, first served. Please arrive no earlier than 1 hour before the show.

Tickets are non-refundable.

No smoking is permitted on-site.
"Sona Jobarteh is Africa's first female griot kora virtuoso, and also a fine singer and composer, blending traditional music, blues and Afropop to impressive effect." – The Guardian

"Sona Jobarteh stands alone among contemporary kora players." – Afropop Worldwide

Master of the West African griot kora, Sona Jobarteh is coming to share her music with the Payomet tent this Thursday, July 27.

The spirit of Sona Jobarteh's musical work stands on the mighty shoulders of The West African Griot Tradition; she is a living archive of the Gambian people. With one ear on the family's historic reputation, one on the all-important future legacy and her heart in both places, she is preparing a place today for the next generation. Her singing and Kora playing while fronting her band, spring directly from this tradition. The extent of her recognition today is evidenced by more than 10 million watchers on YouTube and considerable numbers on other digital platforms. All this despite singing in her native languages and keeping to her own path within the music industry.

Sona's dedication to spreading powerful humanitarian messages through her songs and her stage performances makes her much more than a musician; she is active in social change and leads by her own example. Sona singlehandedly set up The Gambia Academy, a pioneering institution dedicated to achieving educational reform across the continent of Africa. This Academy is the first of its kind to deliver a mainstream academic curriculum at a high level, whilst also bringing the culture, traditions and history that belong to its students, to the front and centre of their everyday education. These efforts have gained her invitations to deliver speeches at high profile events around the world – including summits for the UN, the World Trade Organization and UNICEF.

Ticket Price: $25*-$40* // Members: $22-$35
*Note that ticket prices may increase day-of-show


Get your SONA JOBARTEH playlist!