Patty Griffin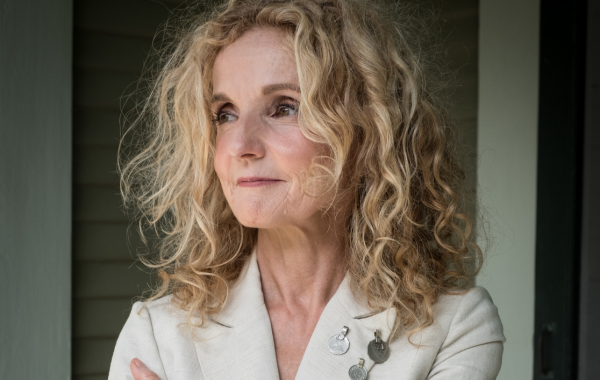 CONCERT GUIDELINES:
All tickets are 'Will Call'. You do not need a mobile or printed ticket. Your name will be on a list at the venue and will be checked by a Payomet volunteer or staff member. Doors will open 1 hour prior to the event.

Note that all tickets are 'General Admission' meaning you are guaranteed a seat within your selected section, however not a specific seat. General Admission seats are first some, first served. Please arrive no earlier than 1 hour before the show.

Tickets are non-refundable.

No smoking is permitted on-site.
TICKETS ON SALE: Friday, May 26 @ 10:00AM

"Every Patty Griffin song arrives fully and perfectly formed… her songwriting is honest and compassionate no matter the subject. Her voice is uniquely compelling and her guitar work unfailingly evocative. She's a songwriter at the top of her already formidable game." -NPR

A quintessentially American artist whose wide-ranging canon incisively explores the intimate moments and universal emotions that bind us together, Patty Griffin is among the most consequential singer-songwriters of her generation– and she'll be under the Payomet tent on Saturday, August 12 for a special evening of music.

Over the course of two decades, the 2x Grammy Award winner – and 7x nominee – has crafted a remarkable body of work in progress that prompted the New York Times to hail her for "[writing] cameo-carved songs that create complete emotional portraits of specific people...[her] songs have independent lives that continue in your head when the music ends."

An extraordinary new chapter and one of the most deeply personal recordings of Griffin's remarkable two-decade career came with her most recent album PATTY GRIFFIN, featuring songs written during and in the aftermath of a time in which she battled - and ultimately defeated - cancer, and just as a similar and equally insidious disease metastasized into the American body politic. As always, Griffin's power lies in how, as writer Holly Gleason observed in Martha's Vineyard Gazette, "her songs seem to freeze life and truth in amber."

In addition to her creative career, Griffin has also devoted considerable energy and focus towards the wellbeing of the planet as well as showing compassion for the less fortunate among us via personal and public acts of charity. Having crafted a rich catalog that chronicles love and death, heartache and joy, connection and detachment, Patty Griffin continues to push her art forward, as always imbuing every effort with compassion and craft, uncanny perception, and ever- increasing ingenuity.

Ticket Price: $35*-$68* // Members: $32-$65
*Note that ticket prices may increase day-of-show


Get your PATTY GRIFFIN playlist!