Trevor's Juggling Show!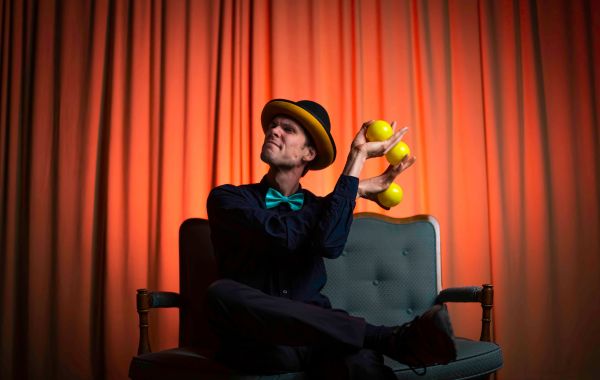 CONCERT GUIDELINES:
All tickets are 'Will Call'. You do not need a mobile or printed ticket. Your name will be on a list at the venue and will be checked by a Payomet volunteer or staff member.

Note that all tickets are 'General Admission' meaning you are guaranteed a seat within your selected section, however not a specific seat. General Admission seats are first come, first served. Please arrive no earlier than 30 minutes before the show.

Tickets are non-refundable.

Payomet is located at Highlands Center at Cape Cod National Seashore. In partnership with the National Park Service, all smoking is prohibited on federal lands.

Outside food and drink are prohibited.

No smoking is permitted on-site.
As part of our new Friday Family Fun morning series, Payomet presents Trevor's Juggling Show! on Friday, July 28 at 10:00am.

Trevor's interactive show combines a message of personal empowerment with visually spectacular juggling, and silly antics. Be amazed as cutting edge skills illuminate creative possibilities in object manipulation with clubs, sticks, hats, rings, balls, boxes, and audience-suggested objects to boot. He might even juggle boots! Fun for all ages.

Ticket Price: $10*

*FREE ADMISSION for Cape Cod Residents! Please bring an ID showing your local address, and attend as our guest. If you plan on coming let us know and click here to register.