Lucius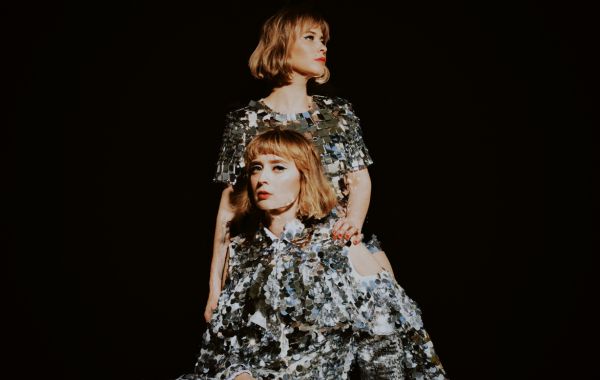 CONCERT GUIDELINES:
All tickets are 'Will Call'. You do not need a mobile or printed ticket. Your name will be on a list at the venue and will be checked by a Payomet volunteer or staff member. Doors will open 1 hour prior to the event.

Note that all tickets are 'General Admission' meaning you are guaranteed a seat within your selected section, however not a specific seat. General Admission seats are first come, first served. Please arrive no earlier than 1 hour before the show.

Tickets are non-refundable.

Payomet is located at Highlands Center at Cape Cod National Seashore. In partnership with the National Park Service, all smoking is prohibited on federal lands.

Outside food and drink are prohibited.

No smoking is permitted on-site.
"Their songs are spacious and propulsive, the sounds around the edges quirky and sometimes percussive, and the music and the words built for maximum effect in the choruses." – NPR

"What's impressive about this duo is how the two use their approach to several different effects: one moment, it was as if they were singing in the round at the Ryman; the next, they attempted extravagant Pointer Sisters-like up-tempo soul; later, it was Velvet Underground-style whispers." – New York Times

Extravagant indie-pop band, Lucius comes to the Payomet tent in full force with breathtaking harmonies and unmatched musicianship on Saturday, August 19.

Every Lucius song begins with what Holly Laessig calls "coffee talks," in which she and Jess Wolfe share what's on their minds—and in the spring of 2020, they had a lot to discuss. Since 2007, Laessig and Wolfe have written this way, learning each other's stories by heart before weaving them into the lyrics and chord progressions of their inventive indie-pop anthems. Onstage, they're two identically dressed and coiffed halves of the same whole, the mirror image of each other at the microphone; off-stage, they step into their respective lives—separate, but close—as chosen family. They've shared countless joys as they've seen the world while touring behind their 2013 debut album, Wildewoman, and its follow-up, 2016's Good Grief, but they've weathered profound losses and lows together, too. And when one of them experiences a seismic shift that shakes their world, the other is there to listen, and reflect, in order to help write through it. "Holly and I are actual witnesses to each other's lives," says Wolfe. "Not only are we able to talk about these things and offer perspective, but she has this unique view into my life, and I into hers. We have been together almost constantly for the last 16 years." Second Nature, Lucius' third album, is the closest thing yet to the musical versions of these intimate conversations. "We've gotten so used to helping each other write about very personal things," says Laessig. "It's funny, because Second Nature makes perfect sense as a title: it's become second nature to write for each other. A lot of what we wrote about on the record were things we hadn't talked about before: there wasn't a readiness to face some of those things."

This performance will feature special guest opener, Charlotte Rose Benjamin.

Ticket Price: $40*-$68* // Members: $38-$65
*Note that ticket prices may increase day-of-show


Get your LUCIUS playlist!