Roomful of Blues in Provincetown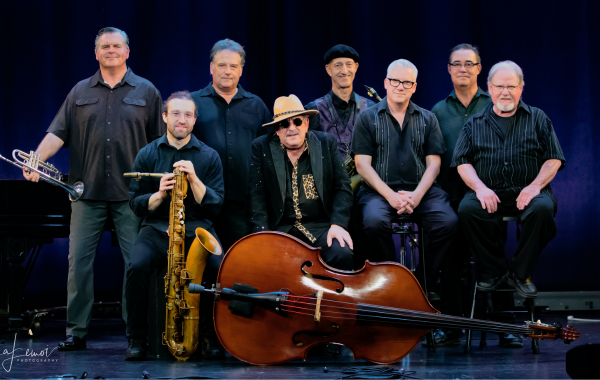 CONCERT GUIDELINES:
By purchasing a ticket, you agree to comply with all health and safety protocols that are in place at the time of the performance. Please check the policies and guidelines prior to your performance for the most up-to-date information.

All tickets are 'Will Call'. You do not need a mobile or printed ticket. Your name will be on a list at the venue and will be checked by a Payomet volunteer or staff member. Doors will open 1 hour minutes prior to the event.

Tickets are non-refundable.

No smoking is permitted on-site.
EVENT LOCATION:

Provincetown Town Hall

"Brawny shuffles, swinging horns, searing guitar, passionate vocals and balls-to-the-wall enthusiasm." —Living Blues

"High-voltage swingin' jump blues and R&B" —USA Today

Even though Roomful of Blues' lineup has changed over the years, the band has always been one of the tightest, most joyful blues ensembles in the world– and their booming blues are coming to Provincetown Town Hall to perform a

Payomet Road Show

on Saturday, December 16.

Currently an eight-piece unit led by guitarist Chris Vachon, Roomful of Blues has never sounded fresher or stronger. Singer Phil Pemberton brings his sweet and soulful vocals and adds another bright new dimension to the jazzy, jump-blues musical roots. Their winning combination of jump, swing, blues, R&B and soul remains their calling card, as does their ability to fill the dance floor. Along with bassist John Turner, trumpeter Carl Gerhard, drummer Mike Coffey, keyboardist Rusty Scott, baritone and tenor saxophonist Alek Razdan, tenor and alto saxophonist Rich Lataille, Roomful keeps on rockin' into 2023.

Tickets: $25-$40 // Members: $22-$35

Get your ROOMFUL OF BLUES playlist!


Payomet's programming doesn't cease with summer's end– because when the tent comes down, we take the show on the road. Payomet Road Shows keep us presenting exciting artists and curating good times all over Cape Cod, all year long. Live music isn't just for summer– so grab a friend and come out for a Payomet Road Show!