Mr. Sun plays Duke Ellington's Nutcracker Suite in Wellfleet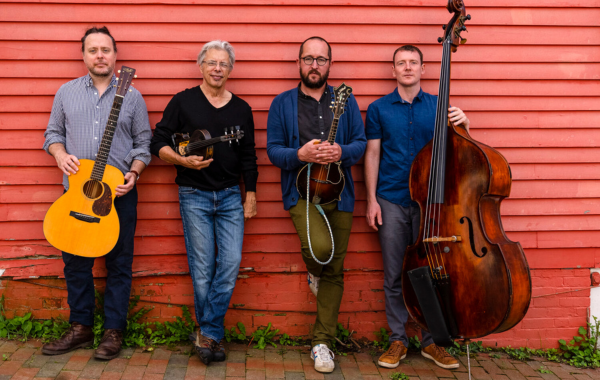 CONCERT GUIDELINES:
All tickets are 'Will Call'. You do not need a mobile or printed ticket. Your name will be on a list at the venue and will be checked by a Payomet volunteer or staff member. Doors will open 1 hour prior to the event.

Note that all tickets are 'General Admission' meaning you are guaranteed a seat within your selected section, however not a specific seat. General Admission seats are first come, first served. Please arrive no earlier than 1 hour before the show.

Tickets are non-refundable.
EVENT LOCATION: Wellfleet Preservation Hall

Acoustic roots music supergroup Mr. Sun will be joining us at Wellfleet Preservation Hall on Tuesday, December 5, performing off their new release: Mr. Sun Plays Duke Ellington's Nutcracker Suite. This concert was curated in collaboration with Paul "DJ Pablo" Greenspan of Global Grooves radio on WOMR, as part of a new Global Roots Music Series.

American Roots Music thrives on growing new branches from its grand traditions, and the band Mr. Sun, and its individual members, have long been actively re-shaping the acoustic musical landscape. For Mr. Sun's tenth anniversary, this celebrated company of virtuoso string players has reinterpreted the legendary Ellington/Strayhorn Nutcracker Suite, bringing this monumental reimagining of the iconic Tchaikovsky piece into the acoustic string band world.

Tchaikovsky's Nutcracker Suite contains some of the most beloved and familiar melodies in the Western world. Mr. Sun has seized upon the inspiration of Duke Ellington's brilliant, sly, and urbane re-interpretation of Tchaikovsky's Suite, recorded in 1960 to universal acclaim. Mr. Sun took the opportunity to salute and re-invent this wildly multi-faceted work anew through the lens of the American String Band, a musical format that encompasses myriad styles and is engaged in a marathon upheaval of innovation and expansion. In Mr. Sun's new reading, the pieces of the Suite range from close interpretations of Billy Strayhorn's original charts to intense extrapolations based on the spirit of the material.

Ticket Price: $30*-$35* // Members: $27-$30
*Note that ticket prices may increase day-of-show

This performance is part of Payomet's Open Arms to Open Arts Initiative, featuring programming that brings music, language and culture of different lands and indigenous peoples into performance spaces across Cape Cod– from the big-top tent to community centers, and schools– to foster meaningful connections between audiences and artists.


Get your MR. SUN playlist!



Payomet's programming doesn't cease with summer's end– because when the tent comes down, we take the show on the road. Payomet Road Shows keep us presenting exciting artists and curating good times all over Cape Cod, all year long. Live music isn't just for summer– so grab a friend and come out for a Payomet Road Show!